Exclusive: Putin critic Bill Browder blasts UK over arrest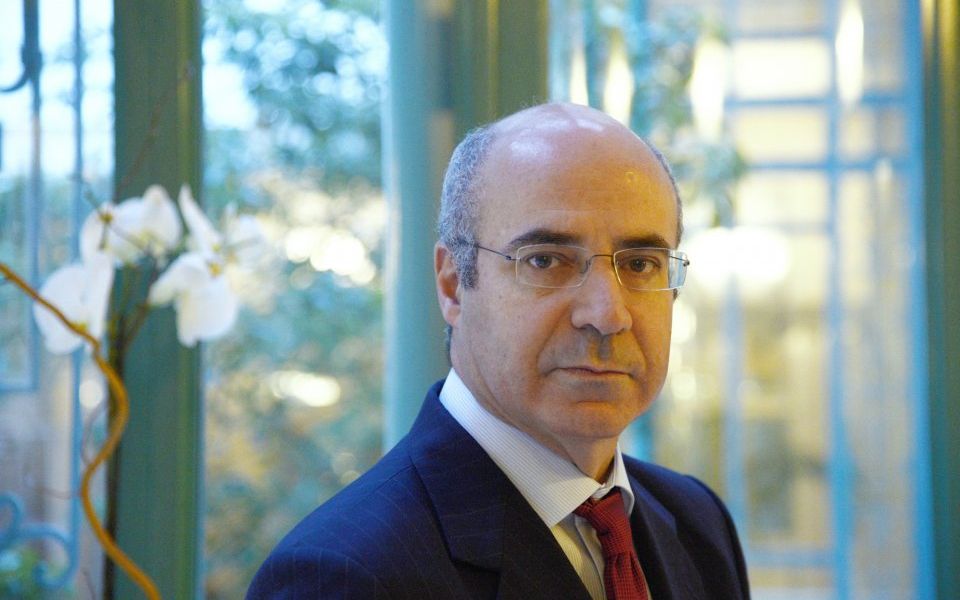 Financier and anti-Kremlin campaigner Bill Browder has accused the UK government of failing to protect him after he was arrested in Spain yesterday morning.
The Hermitage Capital founder, who was detained in Madrid under a Russian Interpol arrest warrant, told City A.M. Russia was using the system "to track down enemies of the Putin regime".
He added: "It is totally unacceptable for the British government not to protect me and other British citizens who have fallen foul of the Kremlin… if I had been handed over to the Russians I would have been killed."
Browder claimed his arrest – ostensibly for fraud – was sparked by the Magnitsky Act passing in the UK last week, noting that he had been put on the Interpol system after similar acts were passed in Canada and the US.
"Putin is furious about it," he said.
The UK and its allies should now force Interpol to reform its system, he said, blocking Russia from using it and getting rid of its vice president for Europe Alexander Prokopchuk, who was previously head of the Russian interior ministry for 10 years.
Browder also blamed the UK government for failing to grapple with the Kremlin after March's attack on former spy Sergei Skripal and his daughter Yulia in Salisbury.
"All we have seen so far has been the expulsion of 23 diplomats and the possible non-visa renewal of Roman Abramovich. If that is the reaction to a chemical weapons attack – a terrorist attack – then it's very weak," he said.
Instead Britain should deploy similar sanctions to those imposed by the US, which has hit Putin allies such as Oleg Deripaska, Browder argued.
However, Browder praised foreign secretary Boris Johnson who he described as "a good supporter in my corner today".
"I hope that he is not constrained by bureaucracy around him to do what is right," he added.
Browder has spent more than a decade trying to expose the "looting" of his investments by corrupt Russian officials.
His lawyer, Sergei Magnitsky, uncovered a £174m fraud in 2007, before being arrested and dying in a Russian jail. A human rights court found he had been assaulted shortly before his death.
Browder also warned that anyone in the UK "at odds with the Russian government" should consider themselves in danger.
Browder told City A.M. that unless the UK government stepped up its sanctions against allies of the Russian President, lives were at risk.
"The best thing the British government can do is to create devastating consequences for the actions the Russians took. If they don't, there will be more killings on UK soil," he said.
Following the death of Browder's lawyer a number of countries adopted the Magnitsky amendment, enabling governments to freeze the assets of those suspected of abusing human rights.
Browder has repeatedly warned he is on the Kremlin's hit list, recently telling MPs he believed they wanted to "get me back to Russia and then kill me in the control of their own system".
Earlier this month a senior group of MPs urged the government to rid the City of "dirty" Russian money.
Tom Tugendhat, chair of the Foreign Affairs Select Committee, which published the report, told City A.M. Browder's was the latest of "many reports of the Russian government using Interpol arrest lists for its own political ends".
It was "further evidence of their disregard for international rule of law," the Tonbridge and Malling MP added. "All countries need to be careful to make sure they are not being misled by Russian activity."
Nicky Morgan, who heads up the Treasury Select Committee and sits on Tugendhat's Russian Coordination Group, agreed more must be done.
"We are trying to peel back the layers on this. Obviously Bill has been lobbying governments around the world for the Magnitsky amendment, but that's just one tiny part of a much bigger picture," she said.