European stocks on rollercoaster ride
The main European stock indices are all looking fairly similar today, with the FTSE starting strong after solid results from BHP Billiton, before following the DAX and CAC down after major downwards revisions and a contraction in eurozone output coupled with a unanimous vote from the Bank of England Monetary Policy Committee to hold quantitative easing for the time being.
Now they're up again, on the back of Bank of America's stellar profit rise adding to good results from the banking industry, and again from a testimony from US Federal Reserve chairman Ben Bernanke that monetary policy is not on a preset course.
Expect to potentially see more movement when Bernanke gives a speech at 15:00.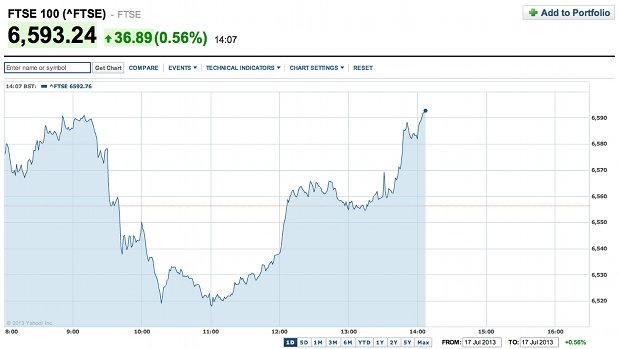 Source: Yahoo