ECB leaves rates unchanged ahead of crucial QE decision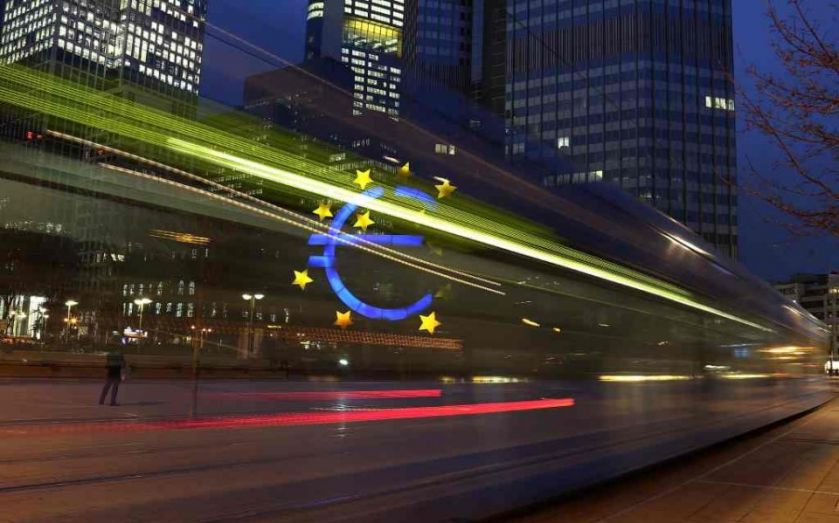 The European Central Bank (ECB) tantalised markets this afternoon, as it left its main interest rate unchanged at a record low of 0.05 per cent ahead of a crucial quantitative easing decision.
The euro rose slightly against the dollar as the news sank in, although all eyes will be on a press conference at 1.30pm GMT, when ECB president Mario Draghi is widely expected to announce a multi-billion euro programme of bond buying.
While most reports anticipate that Draghi will announce a €50bn-a-month (£38bn) programme, expectations as to its length vary. Last night, the Wall Street Journal reported that the programme will last at least a year, meaning the ECB would spend about €600bn on asset purchases, while Bloomberg suggested it could run until the end of 2016, costing more than €1 trillion.
IG market analyst Alastair McCaig pointed out that investors were already showing their nervousness.
The rally that has been seen over the last couple of weeks does leave a sense of nervousness as the chance of a 'buy the rumour, sell the news' situation could well be on the cards.
Others suggested a quantitative easing programme of as much as €750bn had already been priced into current euro positioning. "Anything less will likely be deemed as the ECB failing to deliver and we would expect to see the euro rally," said Clear Treasury's Peter O'Flanagan. "However, if the rumours are true and QE exceeds the €1 trillion level then there is little doubt the single currency would decline further."
He added that any delay to the start of the programme could also affect the currency. "If they do not start it immediately, or delay beginning this until the second half of the year, all of a sudden we are some €300bn short of expectations."