EU referendum: Prime Minister David Cameron confirms ministers will be free to campaign for "remain" or "leave"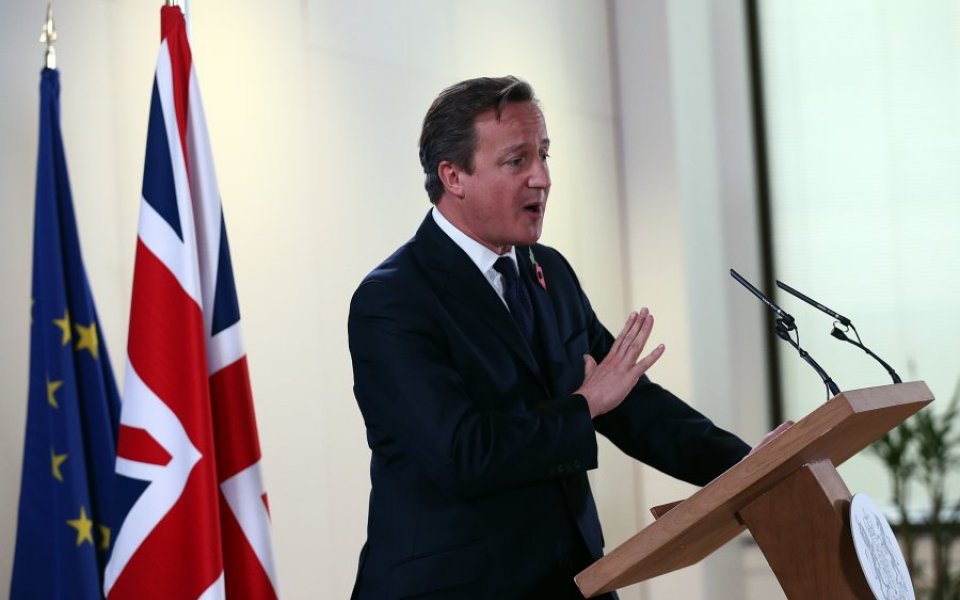 UPDATE: Prime Minister David Cameron has confirmed that he will allow government ministers to campaign with their conscience in the run-up to the referendum on the United Kingdom's membership of the European Union.
In a statement to MPs this afternoon, Cameron said: "It is in the nature of a referendum, that it is the people, not the politicians, who decide.
"There will be a clear government position, but it will be open to individual ministers to take a different personal position while remaining part of the government.
"Ultimately, it will be for the British people to decide this country's future by voting in or out of a reformed European Union."
Cameron has come under increasing pressure in recent weeks to grant ministers a "free vote" in the referendum, which he has promised will take place by the end of 2017, following a period of renegotiation with Brussels.
Read more: Lord Michael Heseltine warns of a "civil war" in the Conservative party if ministers are given a free vote
Foreign Affairs Select Committee chairman Crispin Blunt, former environment secretary Owen Paterson and former defence secretary Liam Fox were among those urging the Prime Minister not to whip ministers in the in/out vote.
Former chancellor Ken Clarke, however, warned Cameron would risk splitting the Conservative party by allowing ministers to campaign and vote to leave the EU.
While Cameron has not said whether he will campaign for the UK to remain in or leave the EU, he gave his strongest signal yet at last month's European Council meeting that the government position will be for Britain to remain in the 28-country bloc.
Cameron told MPs today that he wants to "reach a full agreement" on a reform deal at next month's European Council meeting, but added that "what matters is getting the substance right, not the speed of the deal."
Read more: Disunited Kingdom – how far apart are we on the EU
Eurosceptic groups backed Cameron's announcement today.
Vote Leave chief executive Matthew Elliott said he "welcomed" the free vote, but said he wanted the Prime Minister to go one step further, giving ministers freedoms sooner, rather than later.
"The referendum could be as little as 170 days away, so ministers should be allowed to campaign openly as soon as the renegotiation is complete – and certainly no later than the end of the European Council in February," Elliott added. "The British people deserve to hear where their elected representatives stand on this vitally important issue."
The Prime Minister's official spokeswoman said earlier today that "collective responsibility", or the principle by which ministers are required to publicly support the government, would apply throughout the renegotiation process.