EU adds more individuals to Crimea sanctions list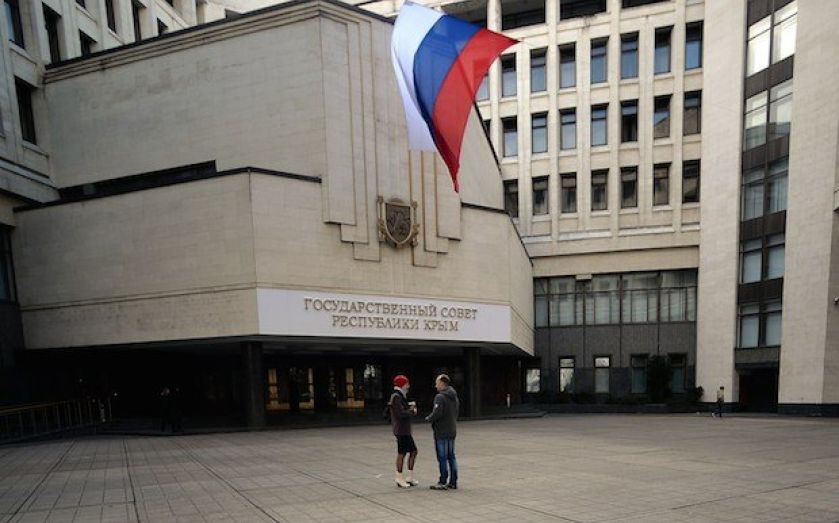 The EU has agreed to ramp up sanctions in the wake of Russia's annexation of Crimea from Ukraine, imposing them on a further 12 individuals.
The move follows President Barack Obama's earlier confirmation that the US will be meting out further sanctions against Russia.
The EU said it won't accept the annexation now, or in the future. The referendum was and continues to be described as illegal by Kiev, and the EU and US. The treaty joining Crimea to Russia is expected to be ratified by the latter today.
Update: Russia's upper house has unanimously approved the treaty.
Earlier in the week week, the EU said it was freezing the assets and imposing travel bans on 21 individuals in Russia and Ukraine. The US slapped similar sanctions on 11 people.
Meantime, Bank Rossiya, which was sanctioned by the US yesterday, has said that Visa and Mastercard had stopped providing payment processing services to its clients "without warning", reports the FT. The bank is seen to have something of a link with President Vladimir Putin, via its backers. This is, however, disputed by the Kremlin.
Standard & Poor's yesterday revised its credit outlook for Russia to negative on "rising geopolitical and economic risks", citing the potential for reduced investment and capital flight. Fellow ratings agency Fitch has done the same.
Moscow's Micex has slid four per cent this morning – it's biggest fall since Russian troops entered Crimea at the beginning of the month.