EasyJet share price slides after narrowing first half losses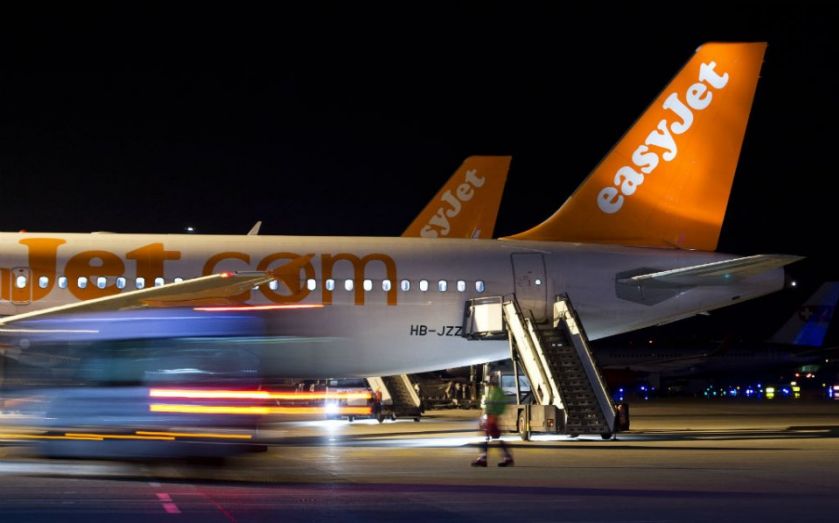 The figures
For the six months ended 31 March EasyJet is expecting narrow post pre-tax result of a loss of £5m to a profit of £10m. The outlook for first half capacity growth has been revised up 0.2 per cent to 3.7 per cent and revenue per seat has also been hiked by 0.5 per cent to 2.5 per cent. However, the company's share price was down 3.44 per cent this morning.
Why it's interesting
EasyJet was buoyed earlier this year by rising passengers numbers of 4.1 per cent and seats flown up 2.6 per cent to 16.6m. The company's revenue per cent climbed 0.8 per cent at £56.16.
The figures encouraging figures meant EasyJet expectedto cut its losses in the first half of the year to between £10m and £30m compared with £53m in the same period last year. But today's pre-close trading statement will give the company an even more bullish outlook issuing guidance ranging from a loss of £5m to a profit of £10m.
Changes to foreign exchange rates and the falling price of fuel have all proved good news for the airline which now expects better results than it did in January.
Barclays now rated the budget airline as "overweight" following January's results. "An easing competitive environment, strong UK demand trends, and Gatwick self-help benefits all suggest to us EasyJet could surprise on pricing this summer," said Barclays.
What EasyJet said
Commenting on the pre-close statement, Carolyn McCall, EasyJet's Chief Executive said:

EasyJet has performed well in the first half of the year and has continued to deliver its strategy of making travel easy and affordable for passengers. We continue to expect that lower fuel costs will be beneficial for our customers as fares adjust. EasyJet continues to be well positioned to deliver sustainable returns to shareholders due to its compelling network, low-cost base and strong balance sheet.

EasyJet will provide further details on its performance in the six months to 31 March 2015 when it publishes its half year results on 12 May 2015.
In short
EasyJet has benefitted from a double whammy of falling fuel costs and favourable foreign exchange movements. A revised outlook in a positive direction should be good news for shareholders.