Easter weekend things to do in London, from parks to pubs
Whatever the weather, we have the perfect Easter weekend activity for you, whether that's eating, drinking, flower gazing, sitting by the river or checking out the latest video games
GET A ROAST Blacklock, with four locations across London, is a superbly modern place to eat meat, but with one eye on the past. Their inspiration is the Blacklock irons from the turn of last century, which they use to press on top of lamb chops on the grill to get that perfect crispy on the outside, soft on the inside finished product. Three more absolute pub favourites to check out are The Marksman in Hackney, Smiths Bar & Grill in Paddington and The Harwood Arms in Fulham, but book soon.
THE LEADENHALL MARKET'S WILD GOOSE CHASE We're not sure whether any gooses have been involved in the making of the Leadenhall Market Wild Goose Chase, but we are sure it's free to enter if you sign up online. And there's a potential £500 prize. Questions and clues are given on the app, and apparently it's all inspired by popular 1920s easter egg hunts that were laid on across the capital. Until 30 April.
THE GOURMAZE SWEET ESCAPE Easter's about chocolate, let's face it, so sign up to Gourmaze to rake in goodies as prizes after completing this experience. Riddles will be sent to your phone while you're out in London, leading you to three destinations to load up on high quality snacks, and you'll learn something about the capital at the same time. All weekend.
GO ON A FARM STAY The Farm Stay travel company offers getaways on over 100 UK farms, and guests can get properly involved, including with lambing, which could not be more Easter. It's a not-forprofit, farmer owned consortium, helping support UK farmers. But the homes are properly swanky too, so there's no need to go near any pregnant sheep if you don't want to: 2, 4 and 6-bedroom cottages have 5- star status. All weekend.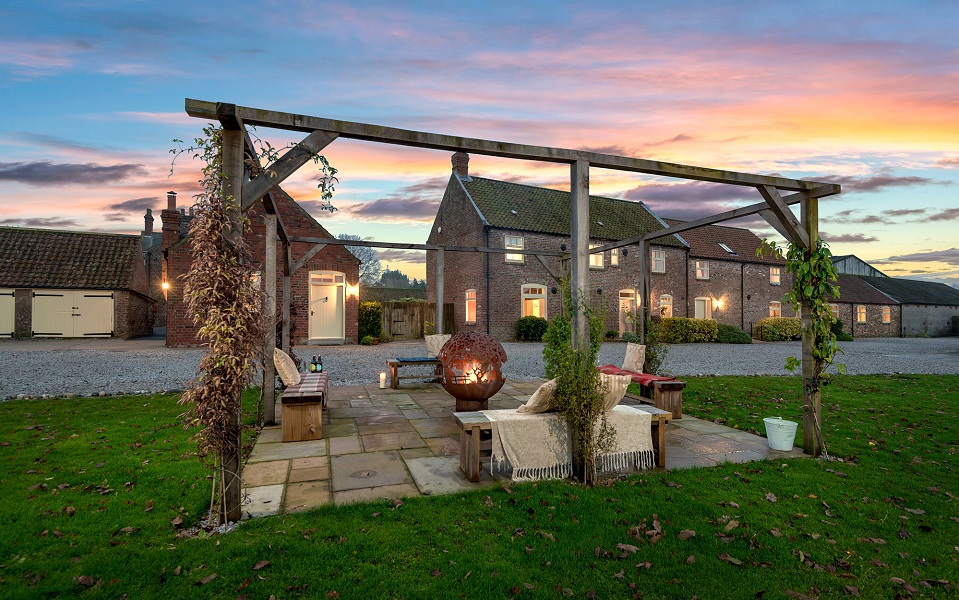 TAKE IN SOME CHALLENGING CONTEMPORARY ART Welsh war artist and former soldier Barry John MBE is exhibiting a series of new artworks for the London's Calling exhibition in the Brunswick Art Gallery. Like his influence, Jean Michel Basquiat, Barry fuses text and imagery, historical detail and contemporary touchpoints, to tell stories about Britain. For more information visit brunswickartgallery.co.uk.
LONDON'S POSHEST EASTER EGG HUNT Immersive games like Hidden City have proven that adults like playing games too, and the Mayfair restaurant Park Chinois is in on the secret. They're throwing an adults only easter egg hunt, with golden into spring, should this unpredictable weather mean your head is still a little bit in winter. It's that time of year to schedule an hour or so to just wander, admiring those big impressive, almost vertical walls of flowers the gardeners spend all winter preparing for you to gawp at. St James' Park and Hyde Park are particular favourites, and we hear Kew Gardens is in bloom. All weekend.
ROOFTOP DRINKING The Standard in King's Cross is opening its rooftop on Good Friday, offering the ideal perch to sip springtime sundowners. Located eleven stories up, there will be a lineup of top DJs, cocktails on tap, and a new food concept called Buns. Inspired by "international flavours", the menu the food truck will offer playful dishes grounded in the flavours of Taiwanese street food. A perfect place for a sunny Easter weekend.
RIVERSIDE FUN AT BATTERSEA POWER STATION There's a giant flower trail and farm animals from the Vauxhall City Farm at the Battersea Power Station, all in time for spring. If that sounds like a lot, relax in pretty blue deckchairs on the astroturfed area in front of the river, with power station and river views, where there is street food and drink available. Lift 109, the Power Station's new lift experience up to the top of one of the chimneys, is also well worth trying. All weekend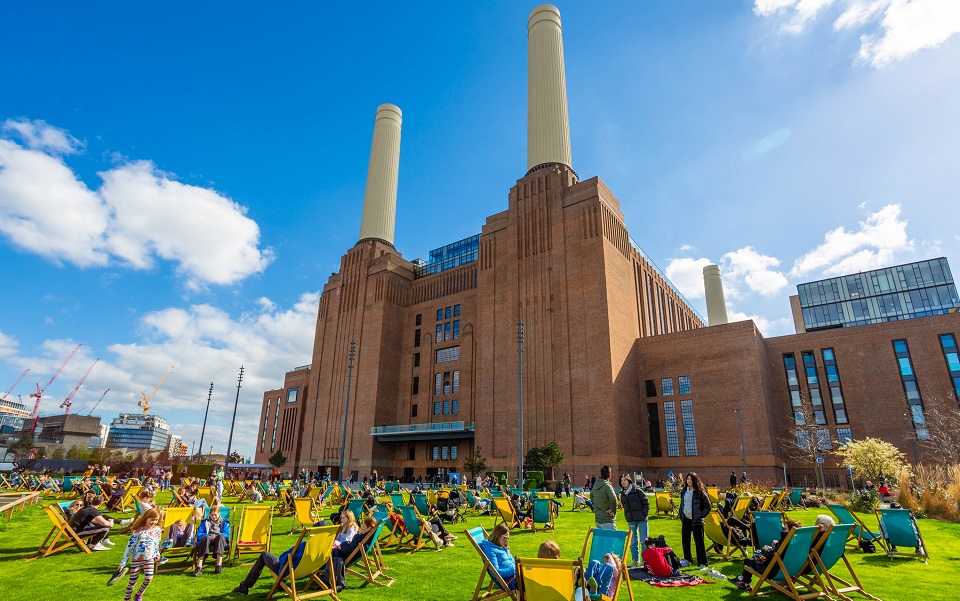 CHRIST-THEMED DRINKING There's a crucifixion-themed pub crawl on Easter Sunday to raise money for charity, where dressing like Jesus is optional – but encouraged. You'll raise a pint by crawling through pubs with religious names, with the crawl kicking off at The Trinity in Borough an ending at the Silver Cross on Whitehall. "It is the biblical alternative to the typical toga party, a unique twist on a charity pub crawl especially for Easter," reads their Facebook page. Easter Sunday.
LONDON GAMES FESTIVAL Not strictly about Easter, London Games Festival runs until 9 April and offers the chance for gaming obsessives to experience new products set for release, as well as hearing from gaming industry professionals. Games are split into categories like 'Best of British' and 'International innovators' and represent a diverse set of communities. The festival represents "a true convergence of talent, art, creativity and culture," says website material. Until 9 April.
Read more from City A.M. Life&Style