London Mining and Glencore share prices hit by dispute over contract payment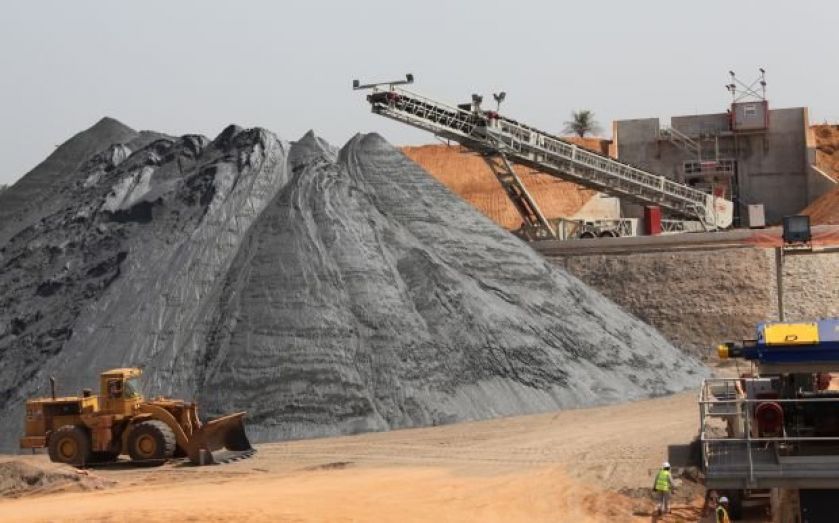 London Mining has accused Glen­core of non-payment of an iron ore contract between the two mining firms, hitting shares in both companies hard yesterday.
Shares in Aim-listed London Mining plummeted over 10 per cent yesterday to close at an all-time low of 23.25p, while giant mining company Glencore saw its shares fall nearly five per cent to finish on 341.90p last night.
The dispute concerns a cash prepayment of an unspecified amount which London Mining claims Glencore has "refused to pay", relating to an offtake agreement on future iron ore production from London Mining's Marampa Mine in Sierra Leone.
London Mining said yesterday it was considering a range of options including possibly terminating its agree­ment with Glencore, and was looking at other potential partners for the iron ore contact.
Analysts at Liberum said: "Whilst the best case scenario would be a resolution with Glencore, another outcome could be the acceleration of discussions with strategic shareholders, although in the current environment terms will undoubtedly be squeezed."
London Mining has faced a number of challenges in 2014, including a fall in the iron ore price to a five-year low and an outbreak of Ebola in Sierra Leone, with shares in the company down three-quarters.
Yesterday, London Mining also separately said it had agreed a $30m (£18.3m) revolving two-year pre-export financing facility with Afreximbank, subject to approval from existing lenders.
Glencore did not comment yesterday.