Crypto AM Awards 2020
The inaugural Crypto AM Awards will be celebrating innovation and excellence, by awarding those recipients working within AI, Blockchain, Cryptocurrencies, Digital Assets and Distributed Ledger Technology (DLT).
Join City A.M.'s Crypto Insider, James Bowater, Rt Hon The Lord Mayor of London, Alderman William Russell and City AM's Editor, Christian May to participate in, what promises to be a wonderful reception and luncheon in the heart of Canary Wharf.
The Categories
Social Impact & Sustainability Award
Payment Service Provider Award
Digital Asset Custodian Award
Incubator / VC Award
Crypto Exchange Platform Award
Deployment in Fintech Award
Community Enhancement Award
Service Provider Award
Enterprise Blockchain Award
UX/UI Award
Educational Platform Award
Outstanding Industry Contribution Award
Details
Location
Boisdale of Canary Wharf
Cabot Square, Canary Wharf, London E14 4QT
Date: Wednesday 11th March
Time: 12pm – 4pm
Dress code: Business casual
Sponsors
Headline Sponsor
Currently valued in excess of US$240 billion, the global digital freelance economy has rapidly become a valuable source of education and earning opportunities for millions of people around the world. Yet, still to this day 1.7 Billion people worldwide remain without access to traditional banking services – a massive restriction to taking part in the digital economy. Through its work with several NGOs worldwide, Electroneum has become the first cryptocurrency to launch a live mobile payment solution, allowing anyone to send and receive digital payments without the need of a bank account. Furthermore, it's launch this year of new online freelance and education platforms, AnyTask and TaskSchool, are aiming to directly overcome the restraints of people's locality, delivering learning and education opportunities directly to their mobile phone at zero cost.
Awards Sponsors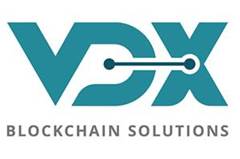 VDX is a UK based company that provides bespoke data management and tracking solutions using blockchain technology to empower organisations. In 2013, after studying the enigma protocol as well as Satoshi's protocol for Bitcoin, our company founder Freddy Elturk started to develop blockchain solutions. The platform enables issuance publicly verifiable credentials on a user-friendly interface while supporting your current file formats and needs as we are unrestricted to any blockchain. In 2017, Freddy founded Vizidox Solutions Limited as a way to introduce his real-life blockchain applications vision to the world.
BrickMark, "The Blockchain Real Estate Company", is an international real estate investor and real estate asset manager, and a pioneer in the tokenization of real estate. The company, in which high-caliber managers from the real estate industry pool their expertise and networks, has begun to build a real estate portfolio with a focus on high-quality, highly profitable residential and commercial properties in Europe and North America. The company is using a new form of digital security, the BrickMark token, as an integral part of the capital-raising process. The company thus combines the asset value and profitability benefits of real estate as an asset class with the technological possibilities of smart contracts in the blockchain. Like listed real estate companies, BrickMark embraces high transparency levels and compliance with international valuation standards. BrickMark is a member of EPRA and has offices in Zug, Zurich and Berlin. www.brickmark.net
CMS is the 5th largest global law firm with 75 offices in 43 countries. Our substantial FinTech team brings together market-leading legal and technological expertise with in-depth industry knowledge, making CMS a genuine FinTech powerhouse. We have one of the most active blockchain groups in the country, with CMS lawyers advising on a raft of initial coin offerings, launching innovative payment products and establishing DLT-based investment trading platforms. We combine our expertise in IP, regulatory, corporate, technology and payments to support the across the whole crypto ecosystem, from the largest financial institutions to the most innovative start-ups, which we support through the CMS equIP accelerator programme. What's more, our partners are actively involved in the All-Party Parliamentary Groups on Artificial Intelligence and Blockchain, putting us at the heart of regulatory development in these areas.
Bitcoin started a revolution of a new internet for the transfer of value; setting the foundation for the construction of the financial system of the future. RSK was introduced to the market in 2015, becoming the first smart contract platform launched on Bitcoin and provided business logic for the Bitcoin platform to go beyond just the transfer of money to the transfer of any type of value. Today RSK is the most secure smart contract network in the world with over 55% of Bitcoin's hashing power, and enables decentralized applications to empower people and improve the quality of life for millions. Built on top of RSK, RIF aims to create the building blocks to construct a fully decentralized internet. RIF, powered by RSK, aims to add the identity, storage, communications, marketplaces, micro-payments and gateways layers to allow the creation of Decentralized Sharing Economies to protect the rights of the user. Together RSK and RIF, powered by IOV Labs, are providing the building blocks for the financial system of the future.

Blockpass offers the only out-of-the-box digital identity verification protocol for businesses that participate in regulated industries, including crypto wallets and exchanges, virtual banks, traditional financial institutions and gaming. Blockpass provides an instant, alternative process to cumbersome, repetitive and expensive Know Your Customer (KYC) and Anti-Money Laundering (AML) verification through an easy-to-use mobile application and seamless merchant dashboard. KYC Connect, the flagship Blockpass identity verification solution, provides seamless KYC verification in an instant. Fully automated, KYC Connect can be set up online in minutes through the Blockpass Admin Console. From the Blockpass Mobile App, users can create, store, and manage a data-secure digital identity that can be used for an entire ecosystem of services. For individuals, Blockpass is a gateway to financial services and other regulated offerings, allowing one click KYC submission. Blockpass alleviates the pain of opening new accounts and redoing KYC over and over.
US Capital Global is a global private financial services group headquartered in San Francisco. The group is a leading provider of sophisticated financing solutions and investment opportunities for lower-middle-market businesses, and is at the forefront of social and environmental impact investing. Now in its twentieth year, US Capital Global has established itself as a FinTech investment bank through deploying a successful strategy that leverages technological innovation (FinTech) and multi-jurisdictional regulatory experience (RegTech).The group has a keen interest in the UK and EU markets. Recent transactions include a multi-million-dollar raise in a digital security for a Cayman tech fund, a €10MM bridge loan ahead of €100MM growth equity financing for MIRIS, a Norwegian-based blockchain-centred, energy-efficient and sustainable real estate development firm. Last year, US Capital Global also provided term loan financing up to £10MM for UK-based Manifesto Holding PLC, which owns prestigious arts, culture, and entertainment venues across Paris. US Capital Global is expanding its reach in the UK, representing innovative projects in FinTech, MedTech, and beyond. www.uscapglobal.com

Indorse is an advanced coding assessment platform leveraging a global community of coding experts for evaluations. Enterprise companies use the Indorse platform to build great tech teams, enable innovation and upskill their existing employees. They can conduct massive online hiring hackathons and online innovation challenges using the Indorse platform and get access to a large pool of talented developers and professionals in various geographies. Indorse also partners with other educational institutions and training providers to combine their technical assessments with the training programs to provide a unique upskilling opportunity for enterprise companies to upskill their existing workforce.
With half of the world lacking basic internet access, World Mobile is on a mission to connect the unconnected. By introducing the sharing economy to telecoms, the company's new mobile network model provides connectivity to the farthest reaches, and at a fraction of the cost of traditional network expansion. Combining cutting edge blockchain technology, with renewable energy and unlicensed spectrums, they have begun solving the last mile problem by connecting remote regions in Tanzania. Providing local access to much needed health, education and financial services, many of which have been digitised, the company's mantra is one of mass inclusion. www.worldmobile.io

Coinsilium is a venture builder, investor and advisor, supporting early-stage blockchain technology companies and the digital token economy. It has been investing in seed-stage Blockchain tech ventures since 2014, helping founders through the key stages of growth towards successful Series A and beyond. As the first ever IPO of a blockchain company in 2015, Coinsilium harnesses its experience and wide-ranging network to invest in some of the world's leading blockchain projects such as RSK/IOV Labs, Indorse, Blox and Factom. Through its early investments in leaders in blockchain and smart contract technologies, Coinsilium is ideally positioned to take advantage of the commercial opportunities that lie ahead and generate asymmetric returns for its shareholders. Coinsilium shares are traded on NEX Exchange Growth Market, the primary market for unlisted securities operated by NEX Exchange, a Recognised Investment Exchange in the UK.

The World's First Global, Carbon-Neutral, Cryptocurrency Mining Software. We innovate. We care about our planet. We do good in the world. Our mission: To provide easy access to disruptive technologies. Our vision: To create the largest global distributed platform for good. We are committed to creating ethical, collaborative and transparent cryptocurrency business ventures. Our aim is to make a big impact on the world by using our innovative technology for good as well as for profit.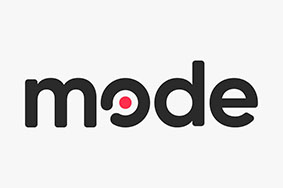 Mode – Making Bitcoin black & white. Part of the R8 Group, Mode Banking is a London-headquartered fintech firm on a quest to build a safe and regulated global banking ecosystem. Mode's mission is to build an app that recognises and unleashes the full potential of digital assets for the everyday customer. In Q1 2020, Mode officially launched its first consumer app for buying and managing Bitcoin with the simplest UI & UX in crypto. It's black & white – literally! Mode processes KYC in just 2mins with the latest automated facial recognition tech, and lets users top up GBP and buy Bitcoin in under 30 secs – the simplest, most beautiful way to buy Bitcoin. New updates and exciting features, such as first of its kind Bitcoin interest-generating accounts, are expected to be rolled out throughout 2020. www.modebanking.com
ISOLAS is a market leader in the Fintech sector, having worked closely with the Government of Gibraltar and the Gibraltar Financial Services Commission on various niche areas within this space. ISOLAS Partner, Joey Garcia, is considered as one of the pioneers for the regulation in of the virtual currency and distributed ledger technology space. He was recognised by Chambers & Partners as one of the top 12 lawyers in the world in this space in the first ever Global ranking in 2018 & ranked Bank 1 Fintech lawyer for 2018/19/20.
Fintech Worldwide is the world's leading network for Fintech, Blockchain and Digital Impact and home to London Blockchain Week 2020. Fintech Worldwide, under new management, aims to grow globally to be a trend setting, future forward, community driven, trusted global network providing the latest developments, best networking, and user defined value to our network. Fintech Worldwide has three significant assets that we harness to increase the likelihood of success for the London startup ecosystem: An event series that brings all of the major key-stakeholders together; Our partner media company http://fintech.tv/ that promotes successful businesses in our network and ; A powerful dataset to show startups benchmarks, threats and opportunities globally. " Our community tells us that their needs are visibility, capital, talent and education – so it is our focus to deliver on that promise". FWW CEO Dr Jane Thomason
TradingView is the fastest way to follow markets. The platform empowers investors and traders with the best charts, tools, and social networking. TradingView's world-class HTML5 charts created a new industry standard. TradingView connects people from all backgrounds to financial markets and offers additional upgrades to those who need more data or features to succeed. Get started by visiting TradingView.com or downloading the free TradingView mobile apps for iOS and Android. For your
website or business visit TradingView.com/Widgets.
If you have any questions about this event please email events@cityam.com
This is a free event and available to all City AM readers – places will be allocated on a first come, first serve basis. City AM reserves the right to refuse entry – you will be notified of your place by email – please bring the confirmation letter to the event.