Motorway speeding fines could hit £10,000. Here's what you need to know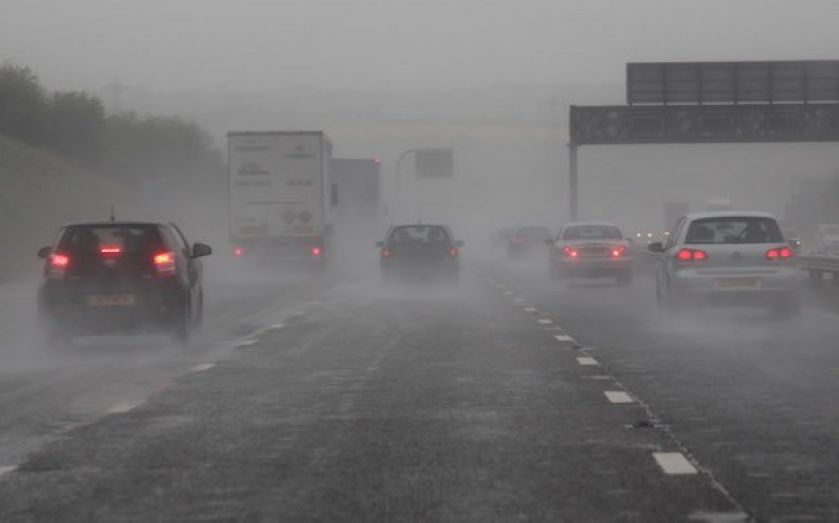 Magistrate court fines could rise by 300 per cent, as new rules are presented by the government to allow unlimited penalties.
The top offence level fine, which includes motorway speeding, may rise from £2,500 to £10,000.
Criminal damage, racially aggravated disorder and failing to provide a drugs sample could all see the same increase.
Most offences that result in a magistrate fine are subject to specific limits – usually between £200 and £5,000.
Serious crimes such as arson, animal cruelty and fraud could see the current £5,000 cap lifted.
People who go over red lights or use their phones while driving could see fines of up to £4,000 – four times the current amount. That'll also be the case for parents who don't ensure their child has regular attendance at school.
Penalties for other speeding offences, driving without insurance, watching TV without a licence and selling alcohol to a child could also be upped.
Justice minister Jeremy Wright said the move is intended to give more power to magistrates to deal with offences that impact their local communities. The fines, he says, will act as effective punishment and deterrents.
But the president of the AA, Edmund King, has questioned whether a four-fold increase in speeding fines would be proportionate.
The government's plans will be the first changes in over 20 years. The legislation will be put before Parliament today, with debates prior to them coming into force.