Could Nicky Morgan be the next Conservative leader? Women and equalities minister says she is considering the top job when David Cameron steps down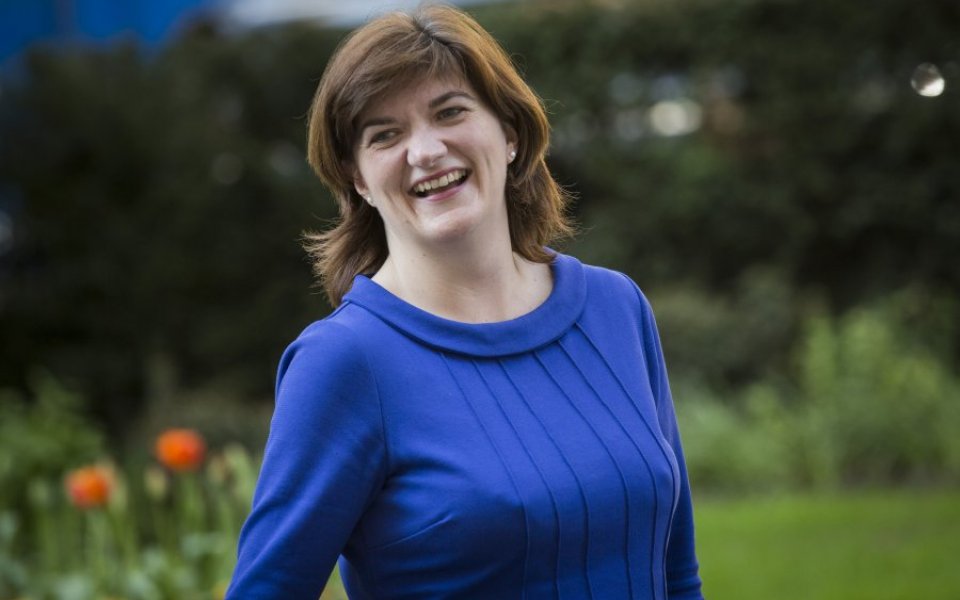 A woman should be in the running to become the next Conservative leader, education secretary Nicky Morgan has said, hinting that she may throw her own name into the hat for the top job.
Morgan, who has risen quickly through the Tory ranks to sit on Cameron's front bench, said in an interview published today that she's considering running for the party's leadership when Prime Minister David Cameron steps down.
Morgan, who has a young son, told The Spectator that whether or not she stands for the top job will "depend on family".
"I'd be saying this if I was male or female," Morgan said, "In the sense that being leader of the party is so all-consuming, putting such a pressure on family relationships."
"I hope that, in the not-too-distant future, there will be another female leader of a main Westminster political party," Morgan, who also holds the role of minister for women and equalities, added.
Margaret Thatcher was the Conservatives's first and only female leader. Labour has yet to appoint a woman to lead the party, though Harriet Harman has served as acting Labour leader twice.
Cameron said earlier this year that he would not serve a third term as Prime Minister.
Chancellor of the exchequer George Osborne, mayor of London Boris Johnson and home secretary Theresa May are all also widely expected to have a go at the Conservative leadership when Cameron steps down.
In the most recent poll of Tory members by the website Conservative Home, 33 per cent of respondents said they would vote for Osborne, followed by 18 per cent for business secretary Sajid Javid, 15 per cent for May and 13 per cent for former defence secretary Liam Fox.
Johnson trailed with 12 per cent, while Morgan had the backing of just one per cent of respondents.
A separate new poll from Ipsos Mori showed that while Johnson is the most-popular potential candidate among the wider electorate, Conservative voters are more likely to support Osborne.
Just under a third – 32 per cent – of Tories polled told Ipsos Mori they would back Osborne, compared with 29 per cent for Johnson. A further 18 per cent said they would support May.