CNBC Comment: Putin's bravado masks financial stress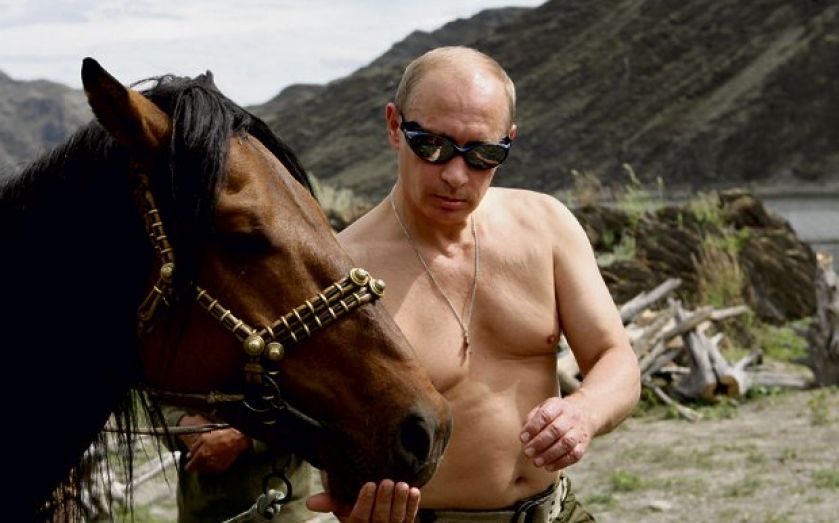 VLADIMIR Putin's pivot to the East can no longer be in any doubt. Attending the St Petersburg Economic Forum (the annual meeting he set up to rival Davos) last week, high profile US attendees, like Lloyd Blankfein of Goldman Sachs, were notably absent. The most high-profile foreign delegates were from China, like vice premier Li Yuanchao.
Putin was eager to stress the importance of deals like Gazprom's recently inked 30-year gas supply contract with China, and the creation of a new Eurasian Union with Russia and some of the old Soviet states. He brushed off the effects of sanctions on Russia's economy, and pledged to rely less on Western imports. At one panel, Russia's central bank governor was adamant that the country didn't need the support of the G8 (which is useful, given that Russia has been suspended from the organisation).
In St Petersburg, Putin's jokes about Ukraine returning the money it borrowed from Russia, and pledges to turn from West to East, were met with applause from the business leaders in attendance.
But behind the set pieces and shows of strength, like Putin's speech and conversation onstage with my colleague Geoff Cutmore, there was a more cautious tone. Some delegates quietly expressed concerns that the move towards greater cooperation with China and other fast-growth markets may end up being a regression rather than a progression of Russia's economy, which is dependent on revenue from energy exports.
Putin's strong stance over Ukraine seems to have been met with popular approval at home. It has been less positive, however, for foreign and domestic investment in Russia – with investors changing their roubles for dollars, and companies putting off investments in the country until the future looks more certain.
Russia's central bank recently hiked its key interest rate to 7.5 per cent, which will raise the cost for Russian companies of repaying their loans, and thus the amount they can reinvest in the economy. They also hold around $700bn (£416bn) in external debt, mostly in foreign currencies, which will have grown more expensive as the rouble has slid in value.
Wealthy Russians are now accustomed to buying everything from jewellery to property in the West, and may not give these up for domestic equivalents too easily.
Catherine Boyle is a writer and correspondent for CNBC. @cboylecnbc