Clintons council estate Santa Christmas card causes Twitter storm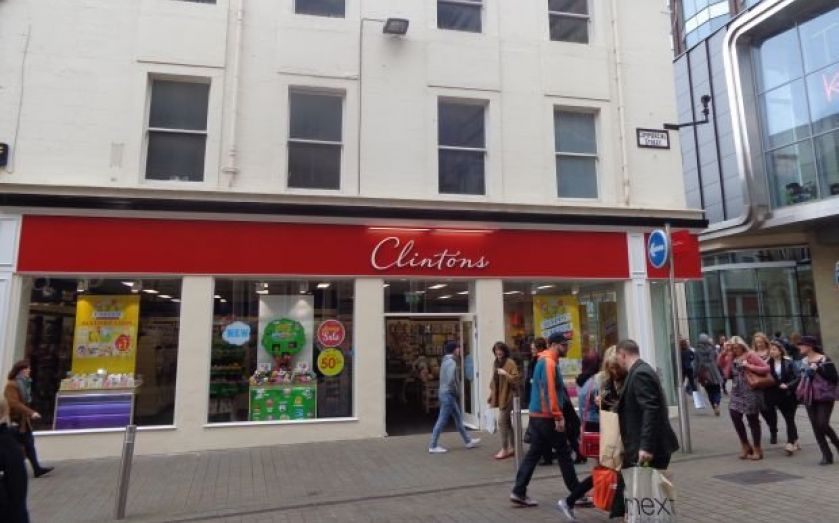 It's December, which means open season has been declared on silly Christmas cards (just ask Tony Blair). But not until now has a card generated so much vitriol. Step forward Clintons, the card shop which has enraged a nation with its "poor bashing" festive card.
The "10 reasons why Santa Claus must live on a council estate" card, which includes points such as "he only works once a year" and "he has a record for breaking and entering" appeared on the Clintons website on Saturday and was removed yesterday – having attracted a tsunami of complaints on Twitter. "I know it's Xmas & everyone's strapped for cash, let's mock all the council estates in the UK. It'll be a belter – Clintons PR." tweeted Silk actress, Frances Barber.
https://twitter.com/francesbarber13/status/541531934036590592
Clintons formulated its response at a glacial pace, saying nothing for several hours. "A card in our range has been withdrawn immediately. It is in no way reflective of our views and we apologise without reservation," it tweeted, eventually. Does The Capitalist smell a "Ten reasons a post-administration business shouldn't alienate its customers," card in the making?
https://twitter.com/ClintonsTweet/status/541567834066018304
https://twitter.com/ClintonsTweet/status/541567877519011841
https://twitter.com/ClintonsTweet/status/541567945059864576
https://twitter.com/ClintonsTweet/status/541567987124535296