Welcome to The City Culture Corner. Here, the arts and the stereotypical business world of the City of London can intertwine, collide and create. With an overwhelming amount of cultural activity and hotspots in the City, it is often difficult to stay abreast of interesting venues and events in the City. The City Culture Corner will be the place to stay one step ahead of the City's cultural beat. With podcasts and promotions, introductions to artists, venue launches and events — there's nothing you can't be a part of.
March 2020
Handel & Hendrix in London
Handel & Hendrix in London promotes the awareness and enjoyment of Handel and his music to as wide a public audience as possible.
Date: Friday 6th March
Time: 1.00pm-2.00pm
Venue: Handel & Hendrix in London 25 Brook Street, Mayfair, W1K 4HB
City A.M. Club members meet and greet with the Curator, Claire Davies, and the composer in residence, Alex Groves.
Click here to find out more.

Fail Better 2020: James Baldwin
A night of live poetry and discussion in tribute to the multifaceted artist that was James Baldwin.
Date: Tuesday 17th March
Time: 7.30pm
Venue: Wilton's Music Hall, Graces Alley, London E1 8JB
City A.M. Club members receive 10% off admissions.
Click here to find out more.
CANCELLED
Blackheath Centre for Singing: Vivaldi's 'Gloria'
Blackheath Centre of Sining provides a space for singers of all levels to participate in choirs and singing lessons for all abilities.
Date: Saturday 28th March
Time: 7.30pm
Venue: St James' Church, Thurland Road, Bermondsey, SE16
City A.M. Club members receive at 15% discount on tickets.
Click here to find out more.

CANCELLED
Vortex Jazz Club
Vortex's monthly residency continues for a big band initiated by bassist Calum Gourlay, known for his great work with Thelonious, an award-winning solo album and more.
Date: Sunday 29th March
Time: 7.45pm
Venue: Vortex Jazz Club, 11 Gillett Square, London, N16 8AZ
First 20 people to register receive 50% off tickets.
Click here to find out more.
CANCELLED
Music in Offices Casual Come and Sing
Join Music In Offices's Phil Wilcox and Rob Garland for an evening of music making and a chance to sing some of your favourite tunes.
Date: Monday 30th March
Time: 6.00pm
Venue: Counting House, 50 Cornhill, London EC3V 3PD
Receive 50% off tickets.
Click here to find out more.

Previous Events
International Women's Day
This month in The City Culture Corner, we are celebrating International Women's Day with eight women working in the culture sector.From dancers to composers, and singers to actresses, The City Culture Corner curator, Tessa Marchington has sought out these industry leaders, and asked them how they embrace risk taking in their work. See their responses here.
Make Music Day

The world's largest grassroots music festival is coming to the UK on 21 June – and you can be part of it
Everyone loves music of some kind and that is why global festival Make Music Day, the world's largest grassroots celebration of music, has been taking off in recent years. First started in France in 1982 as Fête de la Musique, it now takes place in 125 countries and thousands of cities on 21 June each year. Find out how to get involved.
The City Culture Corner is curated by Tessa Marchington.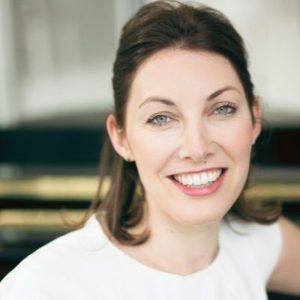 Tessa is a pianist, entrepreneur and cultural strategist. As the founder of Music in Offices she is keen to bridge the gap and create a shared dialogue between the arts and business. She has set up over 50 office choirs and facilitates instrumental lessons for over 200 city workers each week. The benefits of these musical experiences within a working environment are wide reaching and include an increase of productivity, health & wellbeing, leadership and team work.
For more information, contact us at cultural.corner@cityam.com.