City firms still hiring despite slower growth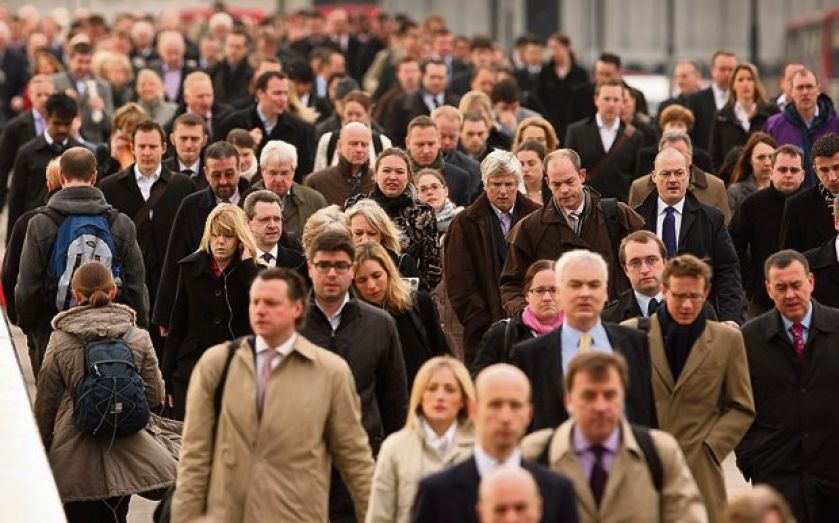 London firms are maintaining their strong hiring patterns despite signs the UK's economic growth may be losing momentum.
The total stock of job opportunities was two per cent higher in October than it was in October 2013, according to figures released this morning by recruiters Morgan McKinley.
Further data from recruiters Astbury Marsden show that the flow of jobs in October – the number of new vacancies created – was 46 per cent higher than October 2013.
Pay increases for those moving jobs was up too, with salaries for those securing new jobs in October 18 per cent higher than a year ago.
The positive jobs figures come despite a variety of sources pointing to a wider economic slowdown in the UK.
The Office for National Statistics estimates that growth slowed from the second quarter of the year to the third, while purchasing manager' index surveys point to a cooling.
Competition for labour has increased too with the rise in the number of those searching for work rising by less than the number of opportunities.
According to Astbury Marsden, robust hiring activity is being driven by the renewed investment in the "digital agenda".
"There has been a sea change in how firms view investment in IT over the last year in the City. Investment in IT is no longer being seen as a cost but as a key to unlocking better long term profitability for the sector." Adam Jackson, director at Astbury Marsden.