Christmas adverts 2015: How Germany's Edeka Heimkommen advert has beaten John Lewis and Sainsbury's to claim the festive crown (so far)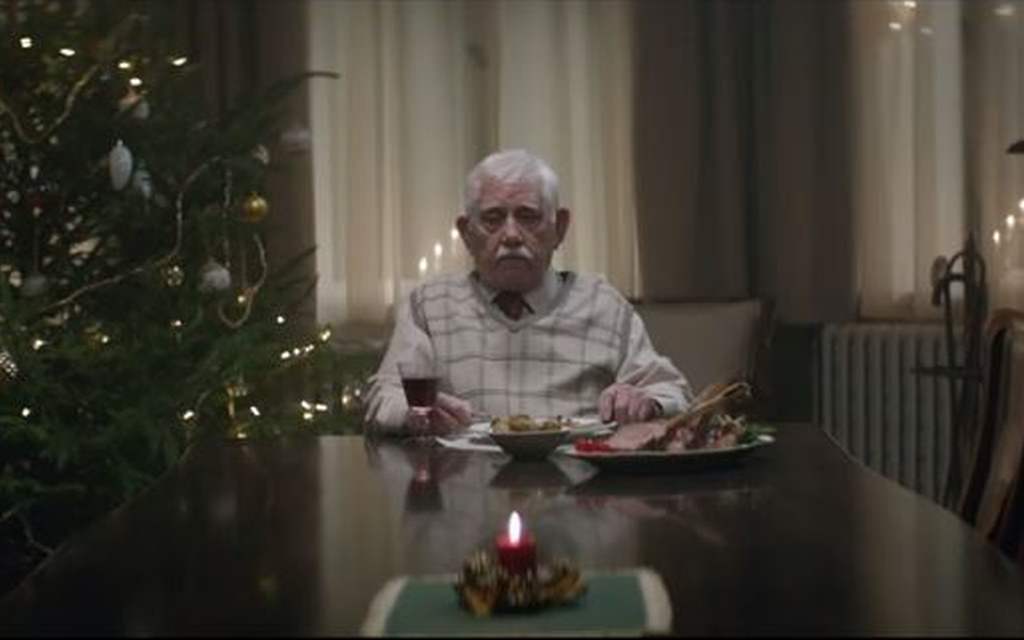 Put your telescope away, send your cat to its bed and tear up your lottery ticket – the Christmas ads race has taken yet another unexpected turn with a new frontrunner pulling into pole position. And the intrepid hero at the helm of this two million share behemoth? A kindly old man. No, not that one.
German supermarket Edeka's festive spot #heimkommen has seemingly come out of nowhere, racking up an astonishing number of shares in under two weeks and obliterated the betting odds of Christmas advertising prognosticators everywhere. With seasonal favourites John Lewis and Sainsbury's bumped down to the slightly less ceremonious second and third spots, there's a sense that all may be topsy turvy in Ad Land.
In fact, Edeka's spot has a lot to teach us about the recipe for winning festive ads, as well as year-round viral success.
Edeka's ad starts on strong viral form, with a cute dog appearing in literally the first frame. As Android's 'Friends Furever' can attest, as well almost any other ad released this year, this is usually a strong opening gambit. We're quickly introduced to Fido's owner, a sweet old gentleman who decks out his home and prepares a traditional Christmas spread year after year. What he's not prepared for, however, are the annual excuses of his absent children.
If you're already squirming about having occasionally missed Christmas with the extended family, then strap in for a full-fledged guilt rollercoaster. This ad continues the recent pattern of hugely successful 'sadverts', which take wringing out viewers' emotions as their primary directive. While we regularly endorse ads which take an emotional hook seriously, this isn't as easy as it looks. Edeka nails it with '#heimkommen', whose English title 'Homecoming' signals the nostalgic direction of the story.
After several years of growing apart, it seems that our old hero may have lost his family altogether. In a pointedly heartbreaking montage, we see him wandering around his home all by himself, then sitting down to a dinner for one. Following John Lewis and The Spanish Lottery, Edeka has now proved definitively that 2015 is the Christmas of the lonely old man.
After this, the ad's scope suddenly expands and we see what's become of his grown-up children learning some shocking news. Their father, the charming old codger from the beginning, has passed away.
If this sounds superlatively sentimental, then you're not wrong. While successful advertising plays on our emotions all year round, there's a new level of self-consciousness about the way Christmas adverts so blatantly pluck at our heart strings. It's for this reason that 'swelling acoustic cover of a pop song' has become its own kind of meme. Yet Edeka's storytelling in '#heimkommen' is so devilishly simple that it carefully dodges this pitfall. Instead you're left thinking exactly what the brand intended – about how you definitely need to call your own parents or grandparents. Right now.
Without spoiling too much, Edeka's spot does not end in the utterly bleak place posed halfway through. This is fitting as well, given the brand's previous track record with charming (and occasionally surreal) viral hits. For anyone who saw last year's cockle-warming Christmas spot 'Kassensymphonie' or the truly mad house anthem 'Supergeil', this is undeniably a brand which is firing on all cylinders.
With '#heimkommen', they have evidently taken the lessons learned by other heavy hitting Christmas brands and distilled them into their simplest, most powerfully effective form. The result is an ad which quite rightly deserves its place as the star atop 2015's Christmas tree.