Time for England to replace Jos Buttler and give James Taylor a chance in third Test against Pakistan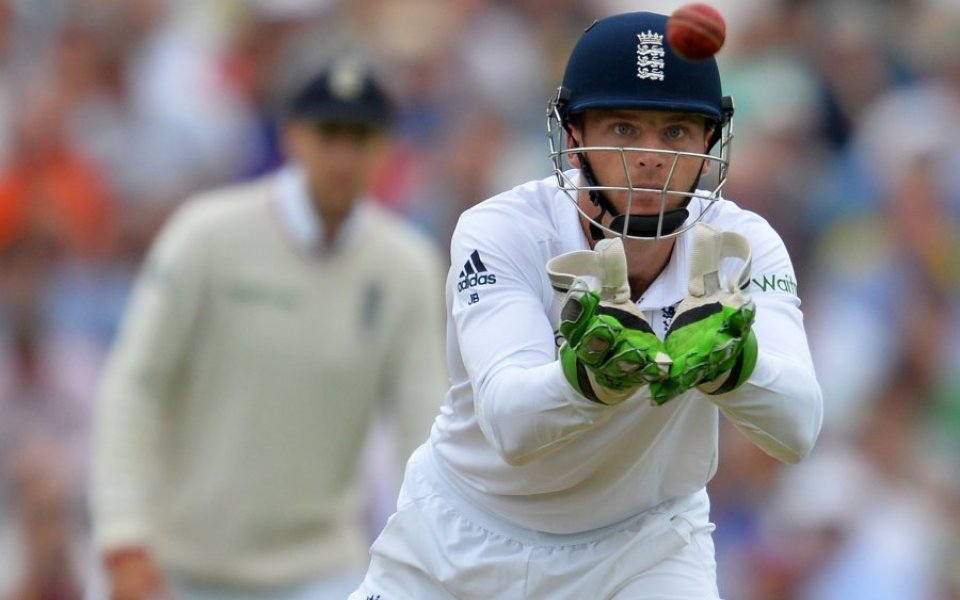 It looks to me as though things are preying on wicketkeeper Jos Buttler's mind after failing to shake off his batting woes against Pakistan. He averages just 12 since the start of the Ashes in July and is probably putting too much pressure on himself.
Everybody knows how good a player Buttler is but I believe the time may have come to drop him, hand the gloves to Yorkshire's Jonny Bairstow and bring in James Taylor for the pivotal third Test in Sharjah, which starts on Sunday.
Opposition bowlers have worked out a plan for Buttler: hang it out wide of off-stump. He's been found out when the ball is moving about. His natural game is to play shots but it's not that easy to blast away in Test cricket against the red ball.
It's even harder when you're scratching about for form. Buttler has had enough chances and, with Bairstow already in the side, the switch makes sense, with an extra batsman coming in.
Nottinghamshire's Taylor has not played a Test since facing South Africa in 2012 but he is a good player of spin, did well in England's warm-up matches and deserves a chance.
That's the way I'd go even though Bairstow is still a wicketkeeper in the making. He will not have kept wicket for England in a Test match since Sydney in January 2014 and does have harder hands than some of the keepers I have seen.
DEBATE
But look at Matt Prior. He had some bad times with the gloves at the start of his career but what a wicketkeeper he turned into.
It shouldn't be a huge challenge keeping to the seamers in the UAE given the pace of the pitches. It'll be tougher with the spinners, but he is used to Adil Rashid at Yorkshire.
I wouldn't change anything in the bowling department nor recall all-rounder Samit Patel. He went to the United Arab Emirates as a fourth spinner in effect, with Surrey's Zafar Ansari initially selected. Ansari not Patel is likely to be in selectors' plans in future.
I'd stick with Rashid and Moeen Ali as spin options, despite only taking 13 wickets between them this series at an average of 56.
There has debate about Moeen's effectiveness as an opener, having scored 48 runs in four innings since being promoted to the top of the order alongside Alastair Cook.
I don't think Moeen is a long-term option as Cook's partner and it's not a plan I particularly like but I wouldn't go chopping and changing with one Test in the series to go. England should stick with Moeen, despite his struggles.
England were close to securing a gutsy draw in Dubai in the second Test but ultimately suffered a 178-run defeat, having effectively lost the match in an hour on that third morning when they lost seven wickets for 37 runs.
England know what they have to do.