China runs down currency reserves as economy cools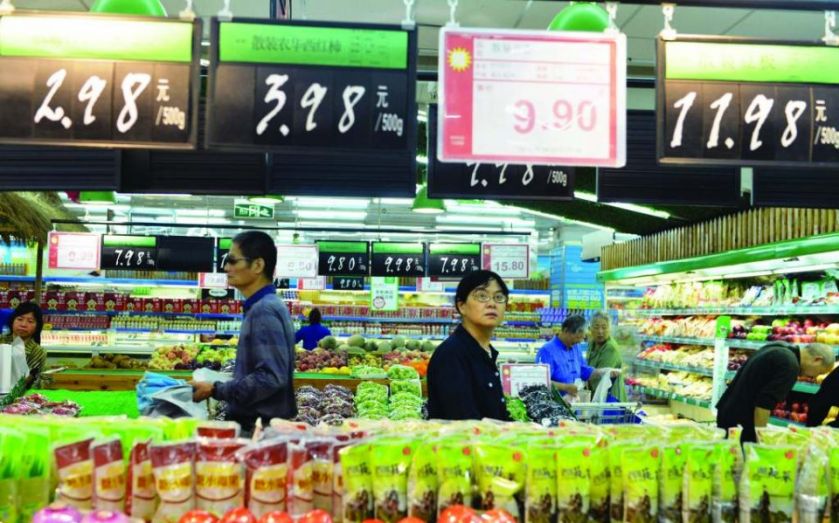 Capital is flooding out of China's economy as it continues to cool.
Analysts at Goldman Sachs have estimated capital outflows reached $224bn (£144bn) in the second quarter. The Chinese central bank is also reportedly running down its foreign currency reserves to keep the renminbi stable. "As it stands reserves are being liquidated to support the renminbi and there is evidence of a flood of capital leaving the Chinese economy," said Guy Foster of Brewin Dolphin.
Official data shows that the renminbi is being sold at a faster rate than it is being bought. In the first quarter, foreign exchange settled by banks was down 20 per cent year on year, and that sold by banks was up 41 per cent year on year, with a deficit of $91.4bn, according to China's State Administration of Foreign Exchange (SAFE). The situation is likely putting more strain on the banking system, and will increase the desperation in Beijing to raise foreign inflows.
Authorities are keen to join the elite basket of global currencies held in the IMF's so-called Special Drawing Rights (SDR). This is a basket of the most important currencies, and currently consists of the US dollar, euro, sterling, and Japanese yen. The currencies are held as an emergency fund which countries can access in times of need.
The IMF reviews the basket every five years, with the next session scheduled for this autumn. "Including the renminbi in the SDR basket is critical for pressing ahead with renminbi internationalisation," said Wang Yungui of SAFE.
Many experts believe China should devalue the yuan to increase competitiveness and shore up its slowing economy. But to be included in the SDR, Chinese authorities will have to maintain the renminbi at a stable rate. "China will keep its currency in a tight range for now… This means the economy will continue facing headwinds from the strong currency," said Anna Stupnytska at Fidelity Worldwide Investment.