BT is accused of making £5bn in excess profits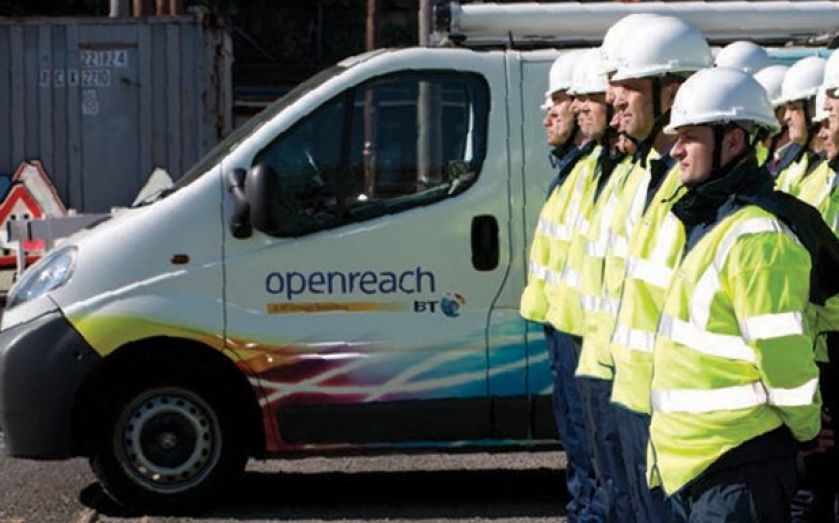 VODAFONE and TalkTalk will hit out at BT and Ofcom today, accusing the regulator of being asleep on the job while BT's stranglehold on Britain's digital infrastructure has allowed it to make £5bn in excess profits over the past eight years.
BT called the report "ludicrous" and disputed the accusation that it had made profits above Ofcom's benchmark return – the price set by Ofcom that BT can charge – from its wholesale telephone and broadband products which are used by telecoms companies to run their services.
The accusations are based on a report by Frontier Economics commissioned by Vodafone.
"BT is holding the UK's digital future to ransom. It's time Ofcom prized open their stranglehold. We asked Frontier to objectively assess whether we were right to think that BT's regulated prices have been inflated and their analysis reveals the full extent of those excess profits," said Vodafone.
The report states that BT's wholesale prices would have been on average 10 per cent lower if its returns had been at the benchmark level.
"We have long maintained that without robust monopoly regulation consumers and businesses end up paying over the odds. This is exactly what this report shows and UK companies will have suffered as a result. We must have strong regulation of copper and fibre pricing going forward if we are to have a world-leading broadband market," a TalkTalk spokesperson said.
BT described the report as "ill-informed" pointing to the fact that its wholesale prices are some of the lowest in Europe.
"This report is ludicrous. BT is subject to stringent regulation in the UK with many of our prices set by Ofcom. We are confident we have met those obligations, that the calculations in this report are flawed and that the figures claimed are wildly inaccurate," said BT.
Ofcom said it is currently reviewing the regulatory framework for the telecoms market and will announce its conclusions in the Spring.