How Brexit could help mortgage prisoners break free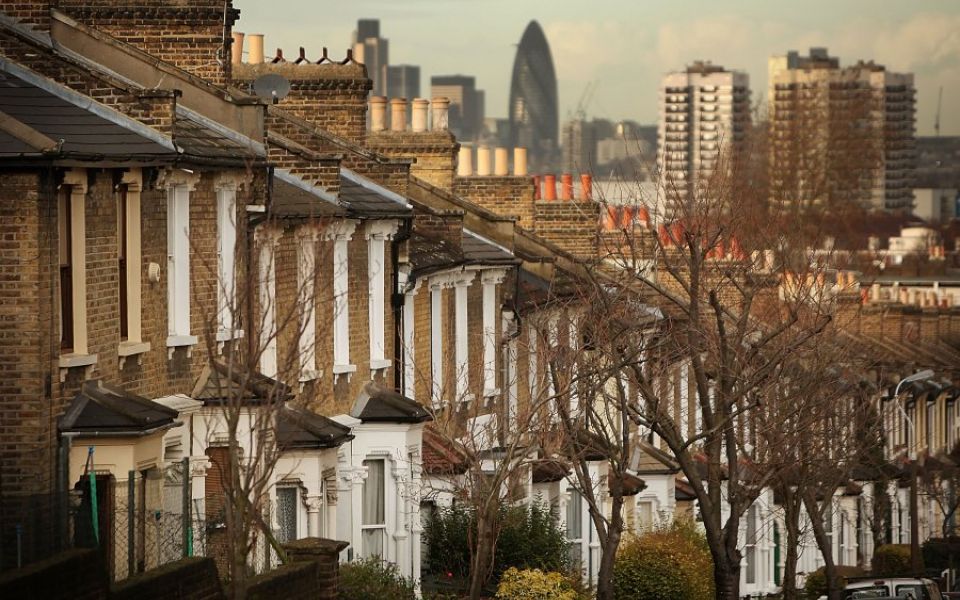 In the years leading up to the 2008 financial crisis, lenders were dishing out large mortgages and asking for tiny deposits in return.
Property values were rapidly outpacing wage growth, and buyers were being allowed to borrow eight times their annual salary.
For many homeowners, the problems started after the crash when the regulators forced the banks to toughen up their lending criteria.
This meant that people with large mortgages couldn't negotiate a better deal – either because they no longer passed the affordability checks, or because their credit rating had been damaged.
As a result, tens of thousands of people are now "mortgage prisoners" – trapped on their lender's high-interest standard variable rate (SVR), paying hundreds more each month than the average fixed-rate deal.
Ishaan Malhi, founder of online mortgage broker Trussle, describes the situation as "dire". "Having spoken to mortgage prisoners over the last few years, it's no exaggeration to say that it can end up costing them hundreds of thousands of pounds in excess interest through no fault of their own," he says.
Last month, a BBC Panorama investigation delved into this problem, and told the story of one couple who are estimated to have forked out £30,000 more than they needed to, after paying five per cent interest on their mortgage for the best part of a decade.
But it's not just the expense, because some mortgage prisoners are forced to sell up – or worse, have their homes repossessed.
The good news is that changes are afoot.
The Brexit effect
For the best part of a decade, a chorus of people have been demanding that the government takes action to help mortgage prisoners, and the calls have been getting louder and more frequent.
Last week, progress seemed to shift up a gear when the Conservative MP John Glen wrote to the chair of the Treasury select committee, Nicky Morgan, stressing that better deals shouldn't be beyond the reach of customers who continue to pay their mortgage.
As Glen highlights, the real sticking point is a piece of EU law known as the Mortgage Credit Directive (introduced in 2016).
Essentially, this directive is stopping the banks from waiving affordability criteria – even for those borrowers who want to move to a new lender without increasing the size of their debt.
For mortgage prisoners, this is where Brexit may actually be useful, because the UK's departure from the EU presents an opportunity to unravel these unhelpful mortgage rules.
Glen stresses that the issue is a high priority, and that the government is now "exploring legislative solutions" in order to alleviate the issues facing thousands of homeowners.
Dead deals
Back in May, the Financial Conduct Authority (FCA) promised to help 30,000 people who are trapped in mortgages offered by authorised lenders – a clear sign that the regulator is getting serious about solving this problem.
Meanwhile, 67 mainstream lenders (comprising 95 per cent of the UK's residential mortgage market) have agreed to help borrowers who are on reversion rates switch to a new deal.
But while all of this is positive, Nicky Morgan points out that this does nothing to help the 140,000 customers who have mortgages with inactive lenders like Northern Rock and Bradford & Bingley.
"The priority now must to be to find a solution to rescue the 140,000 mortgage prisoners who are stranded with inactive lenders or unregulated firms," says Malhi.
"The obvious answer is to get buy-in from the companies which now administer closed 'inactive' mortgage books to reduce their SVR rates for mortgage prisoners."
Glen agrees that more needs to be done for borrowers who are tied to inactive lenders, and said that government officials are working closely with the FCA to come up with solutions.
Breaking free
The mortgage industry is often criticised for being outdated and stuck in its ways – so changes to processes have been mooted as a way to help people who are trapped in expensive rates.
"The issue of mortgage prisoners is not a curiosity affecting a relatively small percentage of borrowers, but something that highlights the broader mechanical failures within the UK mortgage market," says Ross Boyd, founder of mortgage platform Dashly.
"The UK's mortgage prisoners are the victims of a lender community that has been straitjacketed by well-intentioned, but fundamentally uncommercial, regulation."
It's clear that changes need to happen, but not just regulatory change.
Boyd argues that we need to move away from the current lending environment, where people fit the standard mortgage product – and instead flip this on its head by using technology to create personalised loan products built around specific circumstances.
"The first major casualty of emerging technologies will be the standard variable rate, which will cease to exist and be regarded as an historical anomaly," says Boyd.
However, part of the problem is that, while the technology exists to connect lenders to mortgage prisoners, the current EU affordability rules say that can't happen yet. Essentially, a lot rests on a change in the law.
While the wheels are in motion to prevent people from becoming mortgage prisoners in the future, it's a waiting game for those who are stuck in the deals of the past.
Brexit could be the key that borrowers need to unlock their mortgage prison.