Brent crude oil edges towards $50 per barrel as gold price takes a breather
Brent crude continued to edge down today, falling another 1.68 per cent in mid afternoon trading to $52.57 per barrel, its lowest price since January.
Meanwhile, WTI crude, the US benchmark, stayed well below the $50 mark, at $47.40.
The drop came as commodities prices continued to take a hammering: in recent weeks, precious metals such as gold and platinum, as well as others such as aluminium, copper and iron have taken a battering.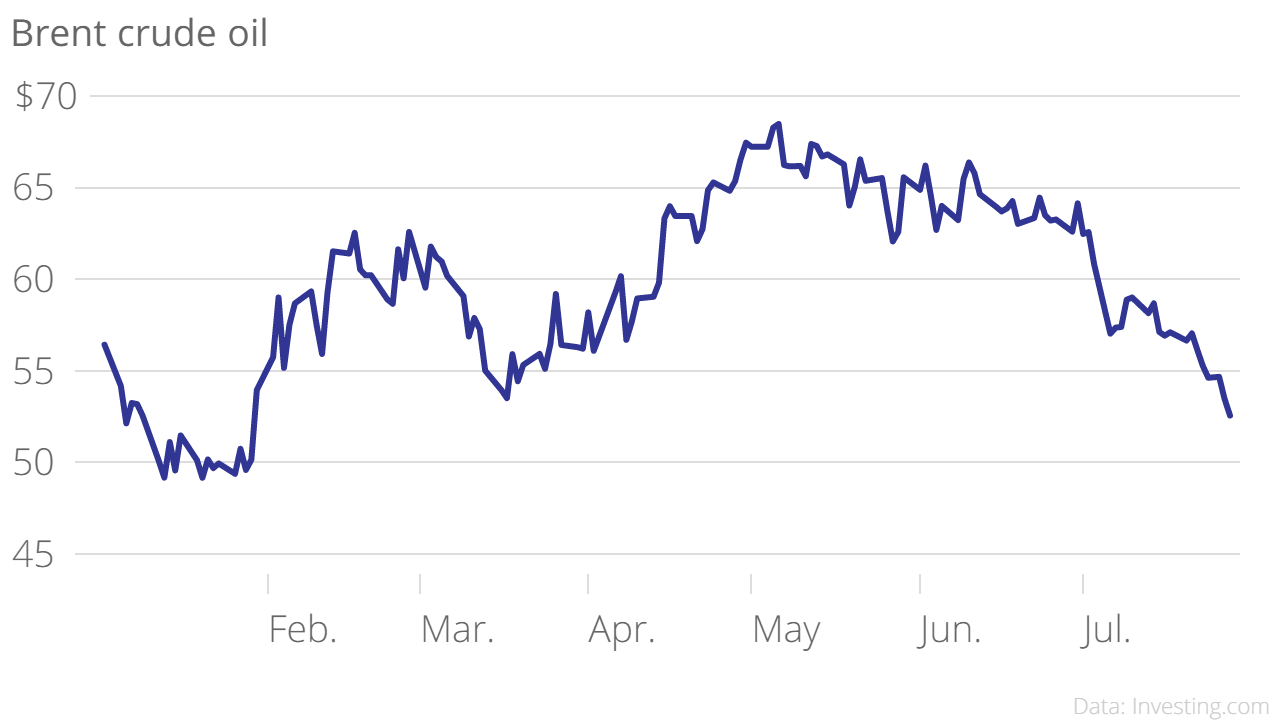 But today the slide in gold, at least began to temper: having fallen almost eight per cent since the beginning of the year, today it remained relatively flat at $1,094 per ounce.
But the rout in oil prices is likely to continue on increasingly shaky confidence in the Chinese market.
However, London-listed oil companies began to show a modest recovery after BP posted results showing a glimmer of hope. While BP itself rose 1.39 per cent to 392.7p, shares in Tullow Oil rose 0.6 per cent to 235.2p and Dragon Oil rose 0.14 per cent.
However, Shell trailed behind, with shares falling 0.57 per cent to 1,749.5p.
"Oil prices have suffered from negative macro news from China and renewed strength in the trade-weighted US dollar," said analysts at Bank of America Merrill Lynch.
"To top it up, an Iranian nuclear deal has allowed more barrels to seep into the market from floating storage, with the first cargo already hitting East Africa's shores. Seasonal demand weakness and renewed US dollar strength could continue to press oil lower going forward."