Bow Lane: Party time in EC4 as City celebrates return of office workers
To celebrate the return of office workers to the Square Mile, the Bow Bells Association organised a street party yesterday in one of the oldest streets in the City, Bow Lane.
Opened by the Lord Mayor Alderman William Russell, together with Bow Bells Association chairman James Goolnik, the Bow Bells sounded to start the party, which included live music, street performers, raffles, mouth cancer screening, beauty treatments and a range of offers from local businesses.
Around 1000 people attended throughout the lunchtime, with Goolnik telling City A.M. the street party demonstrates that "despite the delay to final lifting of restrictions, retail is back in the City of London."
---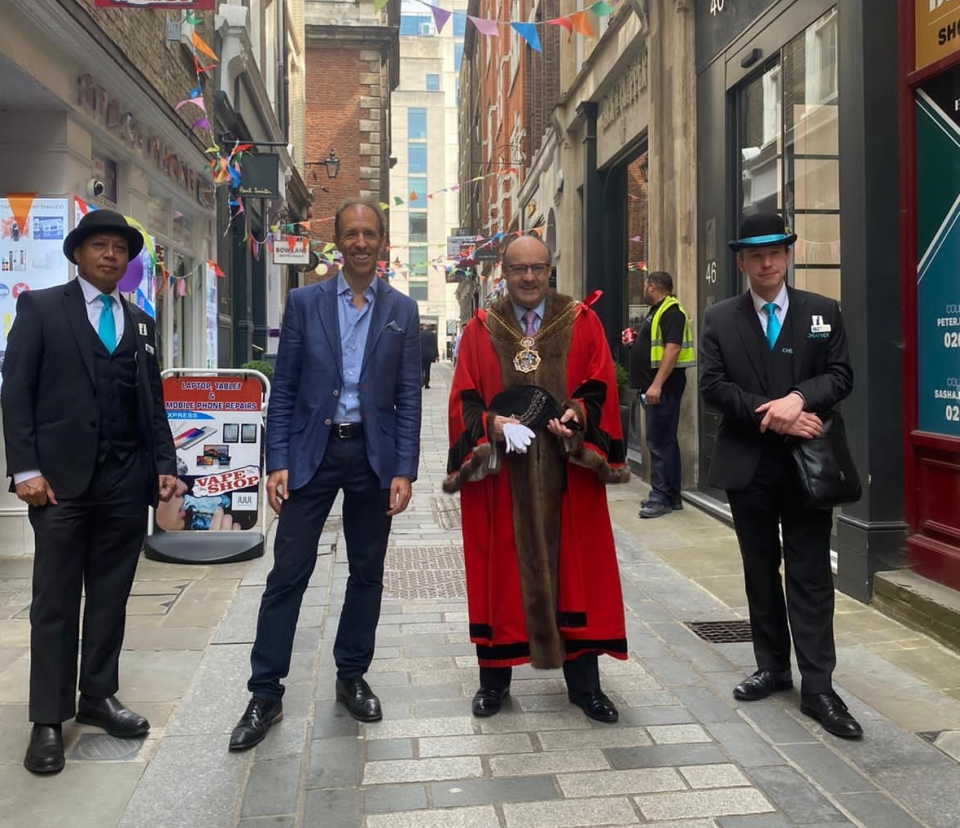 ---
A range of local businesses and national brands were involved, including the likes of Beauty Essence, Graham & Browne, Pret A Manger, Konditor Cakes, Toni & Guy, Island Poke, Bow Wine Vaults, Joseph Cheaney & Sons and Bow Lane Dental Group.
Bow lane
The name Bow Lane was given to the street in the middle of the 16th century and was named after the church of St. Mary-le-Bow, designed by Sir Christopher Wren and houses the famous 'Bow Bells'.
City A.M. was told that you are a true Cockney – from the east end of London – if you have been born within the sound of the Bow Bells.