Blazing a trail on the beautiful Mauritian coast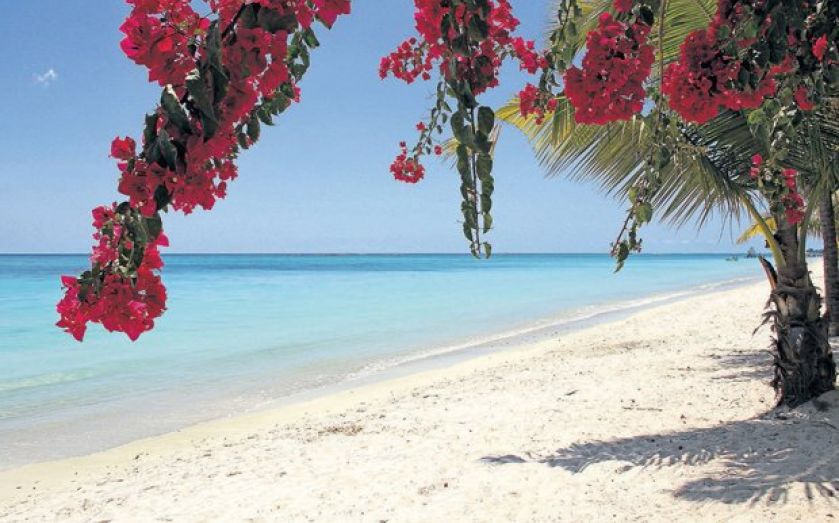 I had always fancied the idea of trail running, but my experience was, until recently, limited to lethal, icy attempts across Dartmoor. The rugged coast of Mauritius was more appealing, so I jetted across the Indian Ocean to visit the island hosting the fourth Dodo Trail in July, an event dubbed "From Hell to Paradise".
Mark Twain once said, "Mauritius was made first, and then heaven…" so my expectations were high. Landing on the remote, lush island west of Madagascar, it didn't disappoint – it has the air of an untouched biblical paradise. The journey to our accommodation in the Domaine de Bel Ombre, a 6,000-acre historic plantation estate on the south-west of the island, is just as spectacular with its volcanic mountain backdrop and breathtaking sea views. Mauritian people are exceptionally welcoming and this seems to be the norm wherever you go on the island – smiles aren't just reserved for guests of the five-star resorts. Mauritius has successfully built a diverse economy; since independence in 1968, the Mauritian government has modernised the traditional sugar and textile industries as well as developing its IT and financial services and, of course, tourism. As a result, Mauritians seem happy with their lot: low cost of living, free healthcare and a high standard of education aren't exactly the norm in sub-Saharan countries.
Inspired by Mauritian colonial architecture, Heritage Le Telfair offers luxury accommodation in a discreet village design, but it is nonetheless a stark contrast to the ramshackle little towns we'd just driven through. Domaine de Bel Ombre, a former sugar estate, was developed into a tourist destination in 2004 along with a number of these luxury resorts, including the Heritage family (which comprises Heritage Le Telfair Golf & Spa Resort, Heritage Awali Golf & Spa Resort and luxury villa rental Heritage The Villas).
This is the first year the Domaine de Bel Ombre is partnering with the Dodo Trail, a course which takes in dramatic coastal views and tropical forests. Those brave enough to tackle the demanding 50km Xtreme Trail will have to conquer Black River Peak, the island's highest point, standing at an imposing 828m (the Dodo 50km is a qualifying race for The North Face Ultra Trail Mont Blanc 2014). For amateur sports enthusiasts more interested in taking in the scenery, there's also a 25km Ti Dodo Trail and the beginner-friendly 10km Mini Dodo Trail.
My Dodo Trail began with a punishing 5am start. It was pitch black as I waited patiently for my guide at the base of the imposing Le Morne Brabant mountain, the beginning of the trail. Trail running is said to benefit you physically, mentally, and spiritually but I'm not so sure. Traversing Southern Hemisphere mountain paths in 80-degree heat, and having to breathe in the accompanying humidity, is seriously tough. Trail running is thought to lessen the impact and stress the body takes from running on tarmac, but as I approached the top of the 556m-high mountain, my grumbling Achilles seemed to think I had made enough of an impact.
Dodging potholes, avoiding mini boulders and constantly changing terrain gave me a lower limb workout like no other. The steady incline was endless and way tougher than any Greenwich Park hills session. Then there were the mosquitos.
However, the pain seemed worthwhile when, after a steady climb I stopped to catch my breath and saw an exquisite stag lying in long grass staring at me intently. This majestic creature, the panoramic sea views and the rolling lush deep green hills made up for my suffering. Just.
Thankfully, there's plenty to do besides trail running, more so than in many other Indian Ocean destinations. I tried my hand at kite surfing but I found this difficult to master. The quad biking in the Frédérica Nature Reserve was a far easier and more enjoyable experience: a bumpy, smelly but fun way to explore the 2,500 hectares of plains, cascading waterfalls and protected fauna and flora (home to wild boar and deer – 90 per cent of the menu at gourmet dining venue Le Chateau de Bel Ombre is sourced in the Frédérica Nature Reserve).
The Seven Coloured Earth can be found nearby in neighbouring Chamarel, a geological formation and prominent tourist attraction where variously coloured sands naturally settle in layers so the dunes acquire a fascinating, striped colouring. Close by are the 83m-high Chamarel Falls, which travel from the River St Denis in the Black River Mountains before plunging seaward to form the River du Cap.
Later, we settled into the chef's table at Annabella's, where charismatic executive chef Enrico Rodati flambéed Madagascan prawns under our noses. If you're a fan of flamboyant food preparation, Gin'ja's, built on the white sand, serves Pan Asian-inspired cuisine such as teppanyaki at your table: the order elicited more flames and unwanted attention from fellow diners but it was delicious.
Over at Telfair's sister resort Awali, you can plump for romance and sit on the beach at Infinity Blue. I did and I completely forgot about my aching Achilles, silenced by the beauty of paradise.
NEED TO KNOW
Seven nights half board in a Deluxe Room costs from £690 pp (two sharing). Includes return airport transfers and transfers to the Dodo Trail event; free unlimited green fees at Heritage Golf Club and a 45 minute massage at the Seven Colours Spa. Visit heritageresorts.mu for more information and booking details. Dodo Trail registration at dodo-trail.com.
Xtreme Dodo Trail (50km) priced at £65
Ti-Dodo Trail (25km) priced at £55
Mini Dodo Trail (10km) priced at £40