Barclays sets aside £500m to pay forex bill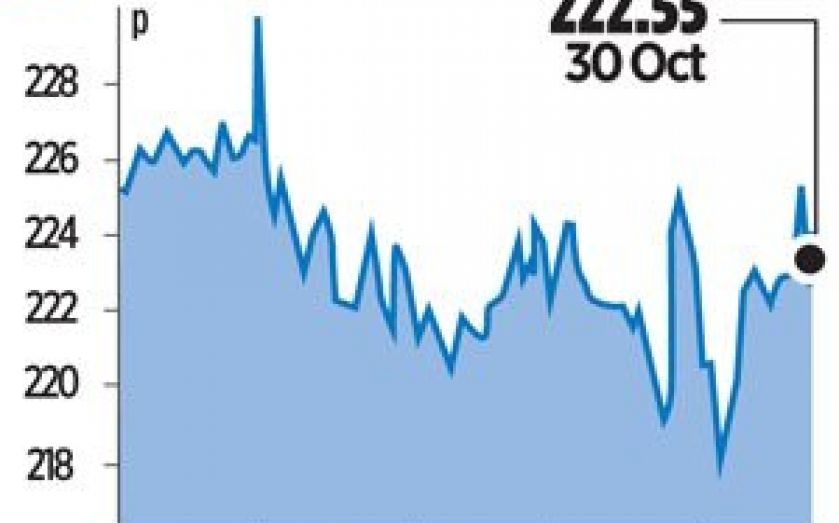 BARCLAYS is set to pay £500m to settle claims its traders tried to manipulate foreign exchange benchmarks.
"These are ongoing discussions with certain regulatory agencies," said finance director Tushar Morzaria.
The news came as Barclays reported pre-tax profits of £1.59bn for the third quarter, up 14.8 per cent on the year.
Revenues slid one per cent to £6.4bn, but credit impairments also dipped 29.5 per cent to £509m, and net operating expenses fell one per cent to £4.3bn.
By business unit, profits rose 11 per cent in personal and corporate banking to £789m, and 16 per cent to £362m at Barclaycard.
But investment banking profit dived 39 per cent to £284m. African profits also slipped nine per cent to £272m.
Meanwhile, UK banks are braced for a tougher limit on how much they can lend against a given capital buffer, as the Bank of England will today set out its plans for the leverage ratio.
International regulations set the ratio – an unweighted backstop intended to stop banks over-stretching themselves – at three per cent, or 33-times leveraged.
This is expected to be changed to at least four per cent – 25-times leveraged – with extra layers possible for the biggest banks. The Bank will also set out a timeline, which could give banks as much as five years to hit the ratio.
Barclays' ratio stands at 3.5 per cent, meaning it has more to do than the other big UK banks. Its shares rose 0.93 per cent yesterday.