Greek election 2015: As the elect-to-regret merry-go-round continues, what can we expect of Sunday's General Election?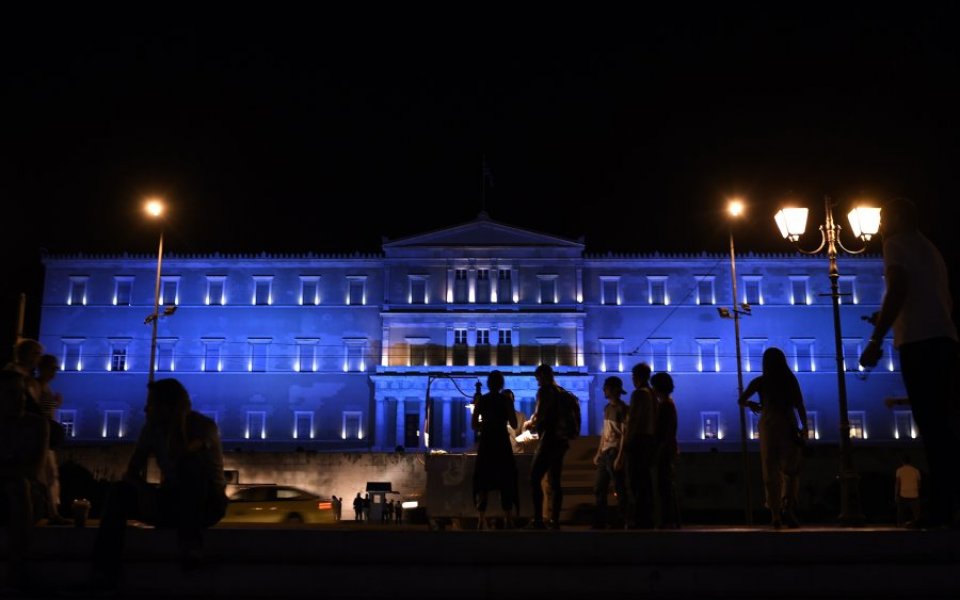 As United Nations' blue lights up the Greek Parliament in honour of 15th September International Day of Democracy, the nightly pre-election rallies on Syntagma Square draw to a close ahead of Sunday's elections – the third in nine months.
The mood in the streets is muted. Earlier slogans of 'hope', 'change', and 'dignity', have been thwarted by economic reality and incompetent governance which, despite a second referendum mandate, achieved nothing.
The electorate has witnessed a spiralling crisis, the closure of banks, capital controls, shortages, and record international humiliation. They now appear resigned. Whoever wins these elections will have to form a broader coalition and apply July's third bailout memorandum conscientiously.
Opinion polls suggest left wing Syriza and centre-right New Democracy are neck and neck, well ahead of the other parties – of which there are 19 in total, as well as a further five coalition groups – approved to run this race by the Greek Constitutional Court. But opinion polls got it spectacularly wrong on previous occasions.
Alexis Tsipras is bizarrely a more acceptable proposition now, leading Syriza – down, but not out after several hard-line defections. He may have been ideologically castrated by his time in government, but he still enjoys significant popularity and forgiveness among Greeks.
Still this is almost certainly not enough to elect him outright. He doth protest – too much, of course – that he will not collaborate with New Democracy, on whose votes he counted just recently to get the third memorandum ratified in parliament.
Vangelis Meimarakis, the straight-talking but uninspiring New Democracy leader, is grey-haired and seemingly wiser, presenting the only other credible premiership alternative. He has won "I told you so" points over Syriza's management of the last nine months – but will it be enough for voters to forget some of his complicity in bringing Greece to such a state in the first place.
The other parties have their own battle to fight.
Apart from the neo-Nazi Golden Dawn, again expected to secure a shameful six to seven per cent of the vote, the others will struggle to get the three per cent needed to enter parliament, but if they do, their prize may be a spot in government. Apart from socialist Pasok and the Independent Greeks, most play the card of innocence of crippling bailout complicity, and 'entanglement' in corruption.
Whoever wins on Sunday will need to build bridges and achieve workable compromises for a viable coalition, to secure the political and economic stability the country needs to begin to recover.
If this does not happen, the pointless and destructive perpetual cycle of elect-to-regret will continue in Greece.