Argos owner Home Retail Group hits back at claims it could be the next Comet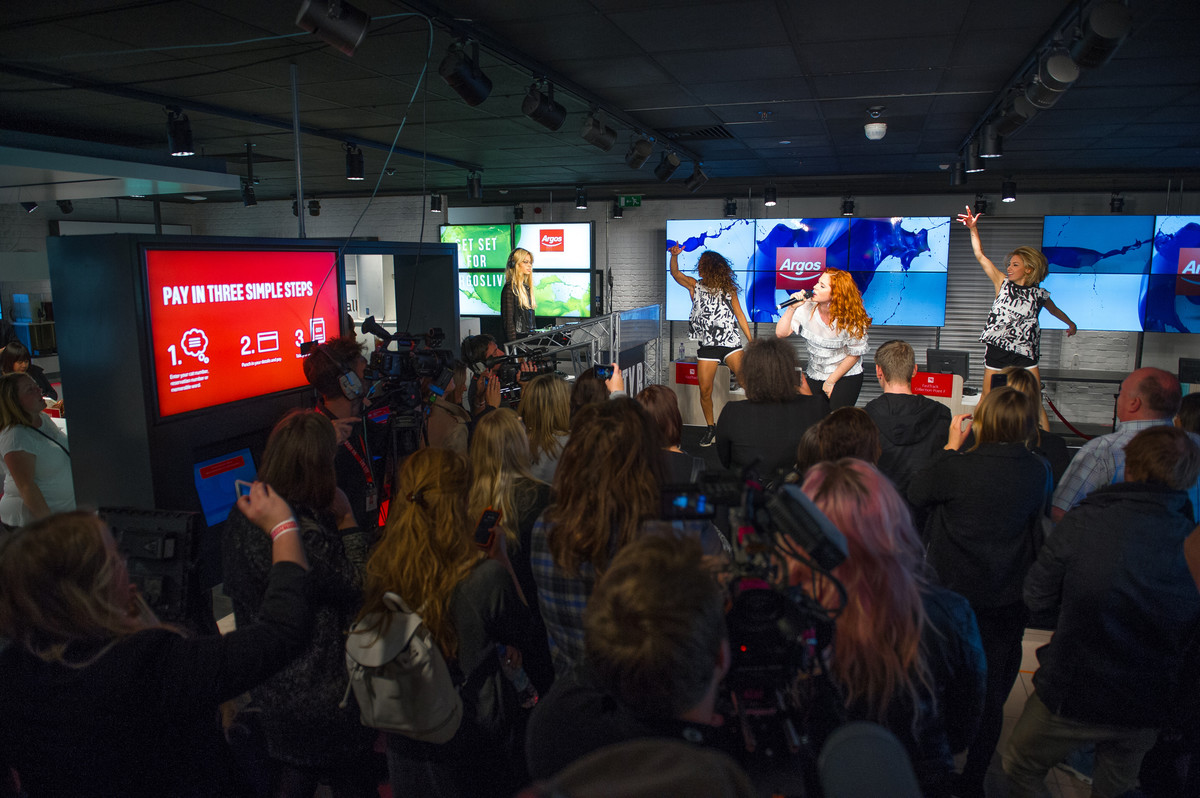 Home Retail Group's boss hit back at claims that Argos was at risk of becoming the next Comet, the collapsed electronics chain, after a profit warning sent shares crashing yesterday.
The FTSE 250 retailer, which also owns Homebase, said investment in its new same day delivery service, weak sales of electrical goods, and uncertainty around trading going into Christmas meant full-year profits are likely to be below the bottom of forecast range of £115m to £140m.
The warning, which comes ahead of the key festive selling season when companies make the lion's share of their profit, spooked investors and sent shares tumbling 15.8 per cent to 126p last night.
Underlying pretax profits in the first six months, its less important half, rose 10 per cent to £34.1m while total sales fell two per cent to £2.6bn.
Haitong Research retail analyst Tony Shiret said the warning exceeded even his bearish expectations for the group. "We would expect that management has some better visibility on likely pricing/promotional levels at Argos and does not like what it sees."
He went as far as to ask whether Argos was a risk of suffering a similar fate as collapsed chains Comet, Woolworths and Phones4U.
Chief executive John Walden brushed off the claim as "ridiculous". He said: "The advantages we have got and the response customers are having to our offers – not to mention the strength we have got as a business financially – means I feel very confident about the strategy we have got."
Argos is halfway through a five-year turnaround plan to haul itself into the digital age and better compete with rivals such as Amazon. It has revamped 150 of its 700 stores so far with tablets for browsing instead of catalogues and fast track counters for people who have already paid for goods online.
Last week it became the first high street retailer to offer same day delivery and collection on 20,000 products across all of its stores. Walden said the launch of fast track meant it has stepped up investment marketing ahead of Christmas to encourage people to use the service and also in recruiting new drivers and vans.
Despite increased investment in its stores, trading has been tough for Argos this year, with Walden blaming double-digit sales falls in categories it usually performs well in such as televisions and tablets due to "cyclical" challenges.
Last year, Argos missed its sales forecasts for the Christmas period after a Black Friday shopping frenzy brought sales forward and led to a sharp drop off in demand in the following weeks. Walden said the outcome of this year's Black Friday was just as hard to predict: "Retailers who believe the pattern for black friday is certain are just guessing."
"It's hard to know what the pattern will be which is why we are uncertain and we express reservations. It's not that we won't compete hard, it's just it literally is uncertain given how disruptive it was last year," he said.