As Blackpool's donkeys are embedded with Barclaycard contactless swipers, are they being taken for a ride?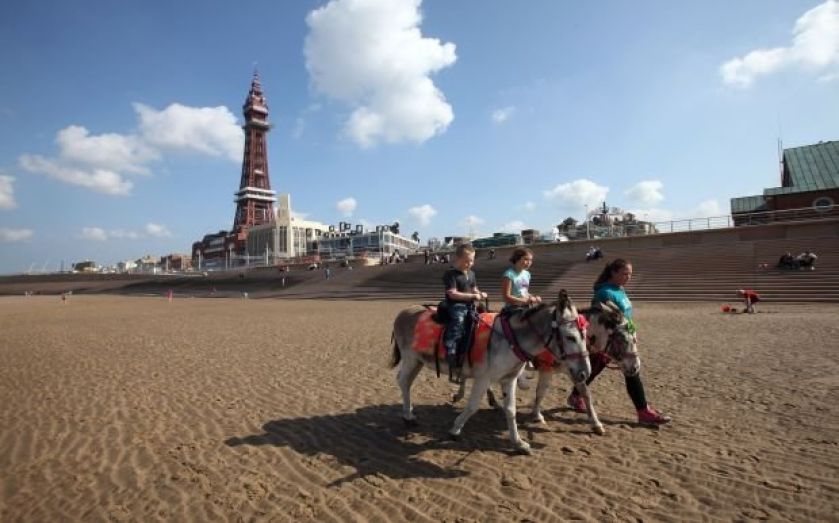 Are the donkeys of Blackpool beach being exploited by big business? Yesterday, the noble steeds hit the headlines because Barclaycard was helping the donkey business to go cashless. Yes, no more do Real Donkeys have to fiddle with change – the donkeys' saddles have Barclaycard contactless swipers embedded. A novel idea or a publicity stunt?
Cast your minds back to June and you might remember the same donkeys being turned into wifi hotspots by EE to celebrate extended 4G.
We contacted the Donkey Sanctuary to see how it felt about this exploitation but they had no comment.
We can only hope all of this marketing work translates to a few extra carrots at the end of the donkeys' working day.