Angry Trump Baby blimp given green light to fly over parliament during US President's official visit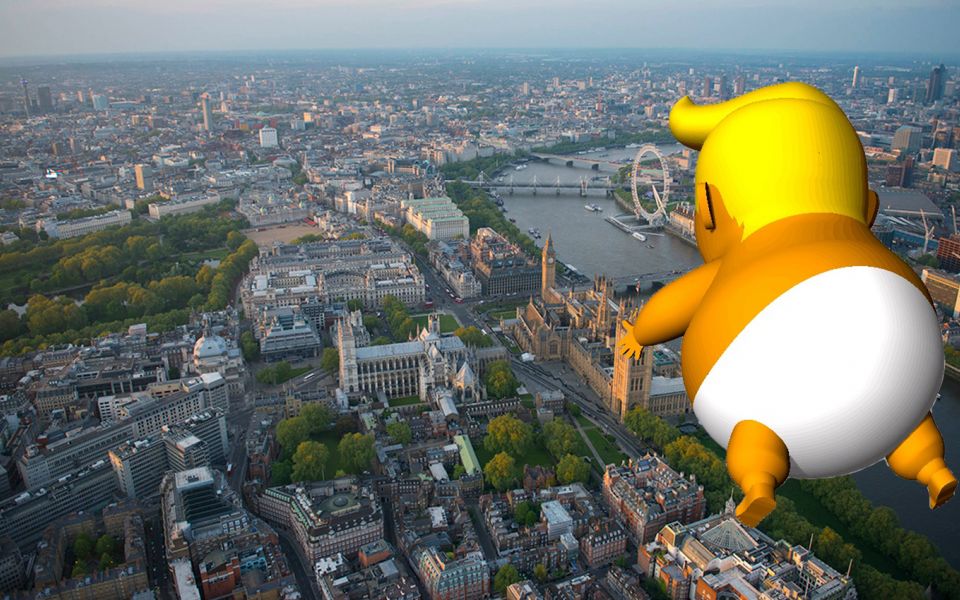 A huge balloon called the angry 'Trump Baby' has been given the go-ahead to fly over the Houses of Parliament during the US President's visit to the UK next week.
London mayor Sadiq Khan's Greater London Authority approved a request for the flight after thousands signed a petition and a crowdfunding campaign raised more than £16,000 to get the six-metre inflatable off the ground.
It will fly between 9.30am and 11.30am on Friday 13 July – coinciding with an anti-Trump protest in the same area. However strict rules mean that the balloon will be tethered to the ground throughout, and restricted from floating higher than 30m (98ft).
A spokesperson for Khan – who has repeatedly criticised Trump, not least for his Muslim flight ban – said: "The mayor supports the right to peaceful protest and understands that this can take many different forms.
"His city operations team have met with the organisers and have given them permission to use Parliament Square Garden as a grounding point for the blimp."
The group behind the stunt – who call themselves anti-fascist "art activists" – are now liaising with the Met and the Civil Aviation Authority to ensure airspace over London is managed safely on the day.
Activist Leo Murray told Sky News: "We didn't get off to the best start with the Mayor's office over this, who originally told us that they didn't recognise Trump Baby as legitimate protest.
"But following a huge groundswell of public support for our plan, it looks like City Hall has rediscovered its sense of humour. Trump Baby will fly."
More than 10,000 people signed a petition calling on the mayor to "let Trump Baby fly", and the group has so far raised over £16,000 to cover the costs of the protest – more than three times its original target.