The 236 skyscrapers coming to London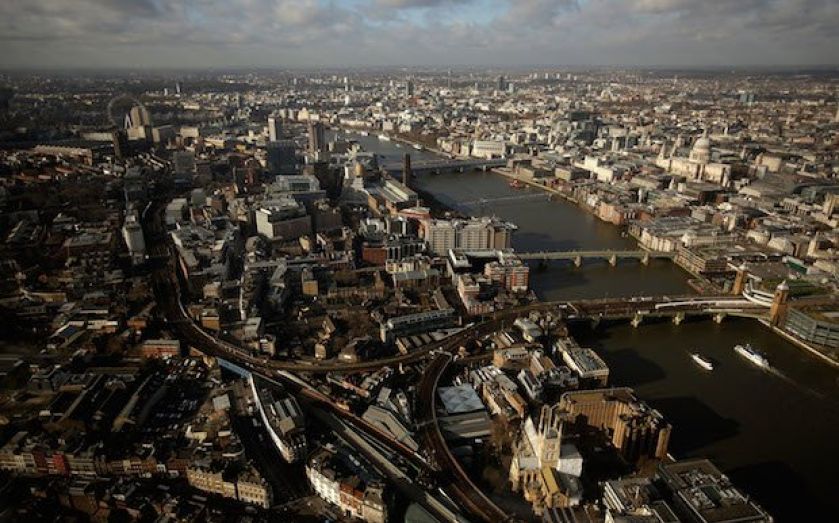 London's skyline is set to change dramatically over the next decade.
According to a report out today, over 236 towers over 20 storeys are being proposed, approved or under construction – more than double the number of high-rise buildings estimated to be in capital today.
Traditionally a low-rise city, London's skyscrapers have, until now, been mostly confined to areas like Canary Wharf and the City, responding to demand for office space from growing businesses.
However, research from the think-tank New London Architecture (NLA) and consultants GL Hearn shows that 80 per cent (189) of these towers in the pipeline are in fact residential, and popping up in new areas that had previously never seen a skyscraper like Lambeth, Greenwich and Newham.
Tower Hamlets, for example, which has traditionally been one of London's less affluent boroughs, is at the heart of the building boom as the biggest area of development – with just under a quarter (23 per cent) of the projects being planned there alone.
These range from British Land and Barratt London's residential-led scheme at Aldgate Place, which is under construction, and comprises of three towers between 20-25 storeys high, to Ballymore Properties' proposed Arrowhead Quay, which will have three towers up to 50-storeys high.
Of the remaining towers, 18 are set to be office developments, eight will be hotels, 13 are mixed-use schemes and one tower is earmarked as an educational institute.
A flood of new overseas capital has made more ambitious projects possible. Chinese state-owned Greenland Group recently made its first foray into the UK market with a £1.2bn swoop on two major London developments – a 36-tower providing with consent for 166 new homes at the Ram Brewery site in Wandsworth and an – as yet undisclosed – skyscraper in Canary Wharf.
Greenland came hot on the heels of other Chinese companies like Dalian Wanda Group, who announced plans last year to build a five-star luxury hotel – its first outside of China – as well as new homes across two 45 and 60 storey towers on the South Bank, in Wansdworth.

Most of the future developments being planned (77 per cent) are in Central and East London while Tower Hamlets, Lambeth, Greenwich, Newham and Southwark account for 140 of the new towers out of the proposed 236.
Some 45 of these towers are currently under construction, but when the rest will appear on the horizon is still uncertain. Plans for 113 have been approved, while 72 are still in the planning process.
Commenting on the report, Liz Peace said:
Increasing density in London, particularly around transport hubs, is an excellent way of achieving truly sustainable development and providing all the business benefits of agglomeration. Tall buildings are an obvious means of achieving that increased density and providing a stunning and spectacular skyline into the bargain. But it is important that they are well designed and that sufficient attention is paid to the way in which they fit in with their surrounding spaces. Fortunately, we have the architectural excellence available to us to achieve those ends – developers and investors need to make sure that they take advantage of it!