Bank of America's $17bn mortgage settlement is biggest banking fine ever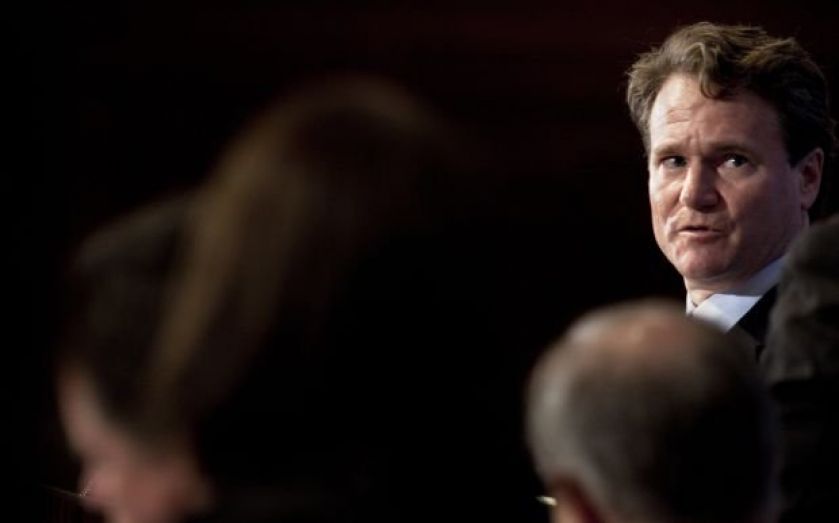 Bank of America was yesterday hit by the biggest banking fine ever, as US authorities charged the lender $16.6bn (£10bn) for mortgage fraud.
The bank gave mortgages to customers who could not afford them, then packaged up the toxic loans and sold them on to investors and the US government under the pretence that they were high-quality assets, the Dep­art­ment of Justice said.
The $16.6bn fine covers mortgage bonds sold before the financial crash by Bank of America, Merrill Lynch and Countrywide, all of which are now part of the wider Bank of America (Baml) group.
Chief exec Brian Moynihan said the settlement "is in the best interests of our shareholders, and allows us to continue to focus on the future".
Of the fine, $7bn will go towards those who were sold the risky mortgages. Some goes to debt relief, reducing the mortgages of the borrowers to a maximum of 75 per cent of the current value of their property – rescuing those who are in negative equity from a combination of large mortgages and falling house prices.
The recipients of this compensation will have to pay tax on it, as an exemption voted through by congress in 2007 has expired and not been re­newed. So to cover some of that bill, Baml is paying almost $500m on top of the compensation.
"Bank of America has acknowledged that, in the years leading up to the financial crisis that devastated our economy in 2008, it, Merrill Lynch, and Countrywide sold billions of dollars of RMBS backed by toxic loans whose quality, and level of risk, they knowingly misrepresented to invest­ors and the US government," said attorney general Eric Holder.
"These financial institutions knowingly, routinely, falsely and fraudulently marked and sold these loans as sound and reliable investments."
Meanwhile, UK bank Standard Char­t­ered is facing action in the UAE over alleged failings in its anti-money laundering systems. The action is related to the $300m fine it paid this week to US authorities over similar complaints.
Standard Chartered is already running down some of its businesses in the region as part of a strategic review, and the bank yesterday promised to "work with our regulators to achieve the right outcomes".
Credit ratings agency Fitch warned yesterday that restrictions placed on banks as part of settlements could in­flict more harm than fines. Standard Chartered and French bank BNP Pari­bas have both had limits imposed on their activities in the US.
Standard Chartered must ask the New York Department of Financial Services (DFS) for permission to let new clients use its clearing service. And BNP Paribas faces a one-year suspension of its dollar clearing business, mainly focused on some oil and gas units, starting in January 2015.
"The Standard Chartered and recent BNP Paribas settlements suggest that the regulators are increasingly turning to restrictions on specific activities as a way of penalising conduct failures," said Fitch Ratings.
"These restrictions may have longer-lasting implications for banks' business profiles than one-off fines."