Yellen says Fed may raise rates by spring 2015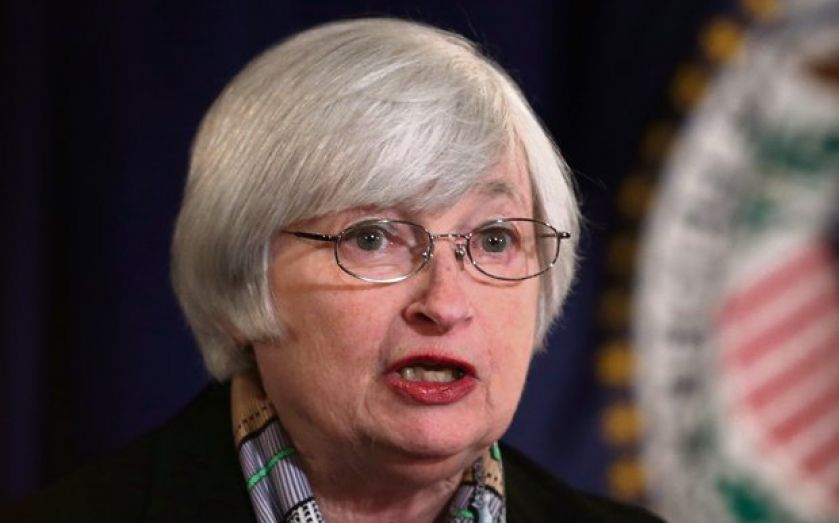 THE Federal Reserve will probably end its massive bond-buying programme this coming autumn, and could start to raise interest rates around six months later, Fed chair Janet Yellen said yesterday.
US stocks fell after the statement with the Dow closing 0.7 per cent lower at 16,222.17.
The Fed had pledged not to raise rates until unemployment fell to 6.5 per cent. But yesterday's Federal Open Markets Committee (FOMC) statement said that their decisions will now "take into account a wide range of information, including measures of labour market conditions, indicators of inflation pressures and inflation expectations, and readings on financial developments", indicating a more discretionary approach to policy.
"The Fed moved the goal post again," said David Molar, managing director at Hightower.
In her first post-meeting press conference as Fed chair, Janet Yellen confirmed that the central bank would continue to taper at the planned pace. Next month the Fed will make $55bn (£33.08bn) of asset purchases, $10bn less than this month.
The statement added: "even after employment and inflation are near mandate-consistent levels, economic conditions may, for some time, warrant keeping the target federal funds rate below levels the committee views as normal in the longer run."
Yellen said the "considerable time" referred to as the gap between the end of tapering and the first interest rate hike might be around six months, indicating that the first hike would come in spring 2015.