Worst ever Ashes series leaves England reeling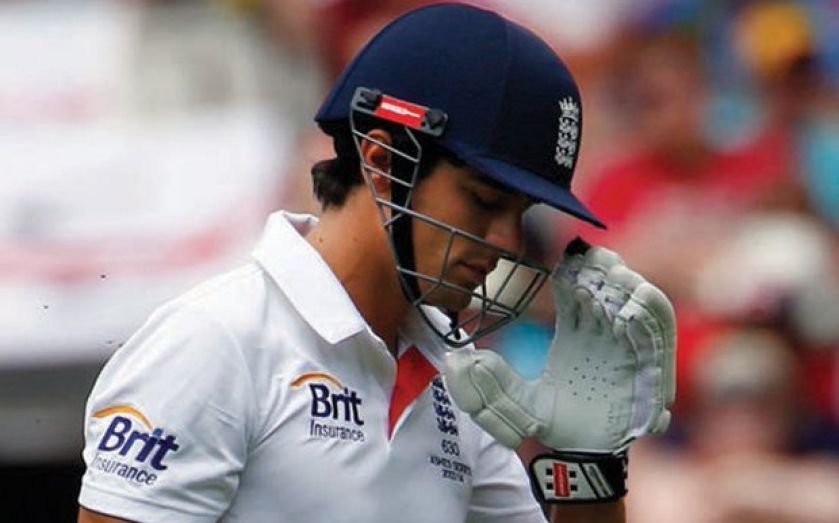 ENGLAND face a period of intense soul-searching following the humiliation of a 5-0 series defeat in Australia, regarded as even worse than the last Ashes whitewash suffered just seven years ago Down Under.
There have only been three whitewashes in Ashes history, the first coming in 1920-21, and all inflicted on England. The second, in 2006-07, was so severe that it prompted the Schofield report, an official investigation into how to repair the national side.
England and Wales Cricket Board boss David Collier has said a similar investigation will not take place this time around, despite England's capitulation appearing to be less forgivable than the 2006-07 whitewash. On that occasion Australia were still a star-studded side that included Glenn McGrath, Shane Warne and Ricky Ponting, and had beaten South Africa in five out of six Tests in the run-up to the series, along with a routine 2-0 victory in Bangladesh.
Last year, by contrast, Australia lost seven of their last nine Test matches going into this series, including the summer's 3-0 Ashes defeat to England.
In 2006-07 Kevin Pietersen and Paul Collingwood finished among the top five run-scorers of the series, hitting 490 and 433 runs respectively. This time around, however, no England player scored more than 300 runs.
Yet captain Alastair Cook says his team will bounce back as they did after 2006-07. "When you hit rock bottom the only way is up," Cook said. "We have to look at ourselves. We have a huge amount of talent in England."
ENGLAND BATTING WOE
Top run-scorers this series
1. David Warner (Australia) – 523
2. Brad Haddin (Australia) – 493
3. Chris Rogers (Australia) – 463
4. Michael Clarke (Australia) – 363
5. Shane Watson (Australia) – 345
6. Steve Smith (Australia) – 327
7. Kevin Pietersen (England) – 294
8. Michael Carberry (England) – 281