Wilkinson: Ford needs time to make mistakes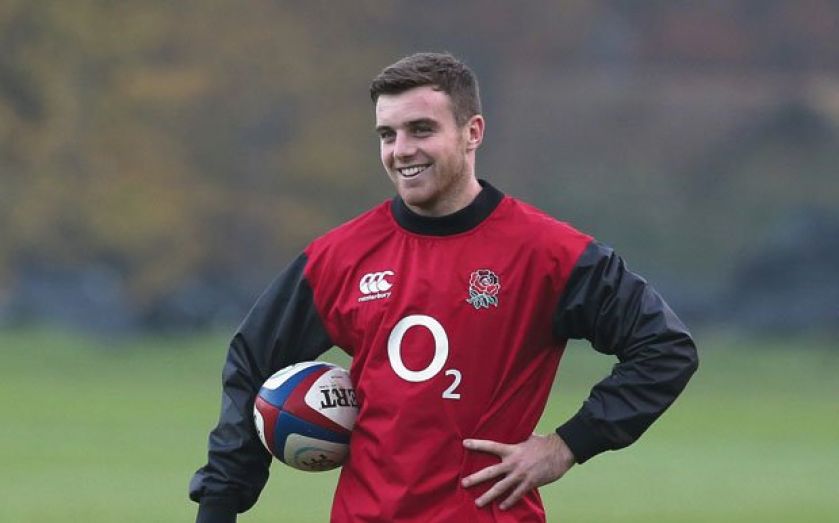 ICONIC England fly-half Jonny Wilkinson has backed modern day successor George Ford to cope under the escalating level of pressure being heaped on his shoulders in World Cup year.
The 22-year-old Bath No10 has been a revelation since ousting Owen Farrell and making his full Test debut against Samoa in November. He now looks set to spearhead England's assault at the tournament Wilkinson won with a last-gasp drop-goal back in 2003.
Ford's stock has risen further since finishing the Six Nations as the tournament's top scorer having amassed 75 points, although Wilkinson insists it is imperative for mistakes to emerge in his game without an onslaught of scrutiny.
"The inevitability of his performance, in terms of the right decision, execution, leading the team and the consistency is growing," said Wilkinson, who was speaking at the launch of 'We Deal in Real', Land Rover's Rugby World Cup 20015 campaign which focuses on grassroots clubs.
"There may be the odd moment but you're asking a guy to play so many minutes of rugby under such a cut throat level of pressure.
"The problem for him is when people speak about him being the leader and the decision-maker, it starts making him accountable for every single thing that goes wrong.
"He needs room to re-evaluate or else you end up trying to hold a level which people are putting you at and you stop yourself from growing.
"He needs room to keep being who he is, which is a guy who is ambitious and full of talent. He may just be one of the best players to play the game, we'll see in five or 10 years' time."
Wilkinson, meanwhile, has distanced himself from reports linking him with a kicking consultancy role within the England set-up ahead of the World Cup, which starts on 18 September at Twickenham.
"I love the England set-up and I love the boys and all that, but it's not my job. England have already got all the coaches they need, there is no need for me to be there," added Wilkinson.
The 35-year-old former British and Irish Lion, who scored 1,179 points in 91 appearances for his country, has also suggested he is in no rush to cut his coaching ties with old club and reigning European champions Toulon in favour of a loftier position any time soon.
"To be honest, I have reservations about my ability to coach groups of players," he said. "It's a very different job from taking someone one-on-one where you can get deep into someone's personality and work on a daily basis. It's a very different job taking on the group thing."