Why today's results may be as good it gets for Royal Mail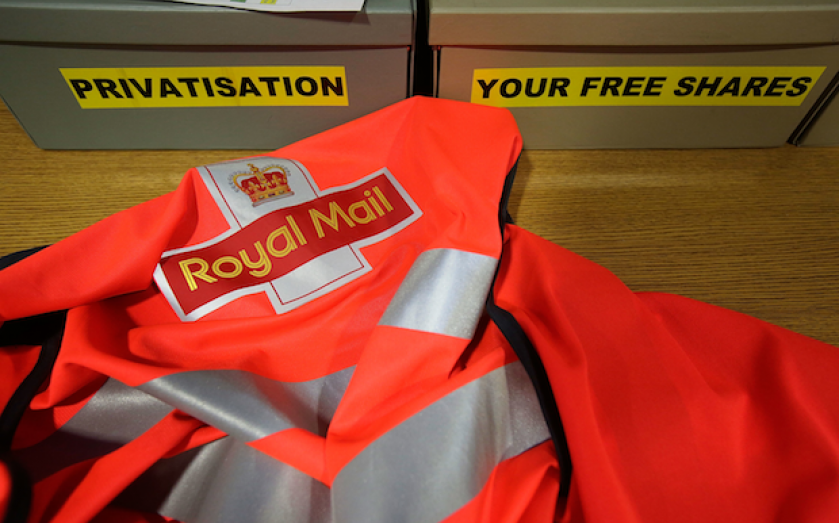 Shares in the recently-privatised Royal Mail have fallen by six per cent after the company warned it may never reach its targeted profit margin.
At first glance Royal Mail's results appear to be encouraging, with reported profit before tax jumping by 83 per cent, to £1.6bn. Net debt is also down a hefty 39 per cent.
Revenue rose two per cent, to £9.5bn – in line with its expectations – and reported earnings per share are at 127p, from 21p a year earlier.
However, today's preliminary numbers highlight what many analysts fear are the company's two main vulnerabilities: dependence on parcel growth and falling letter volumes.
Parcels now comprise the largest part of Royal Mail's business, while letter revenues have experienced steady declines.
This proves a challenge for the FTSE 100 company, as the parcel market is becoming increasingly competitive. DPD is introducing its new Predict service, which gives customers a one hour delivery slot and provides real-time 15 minute countdown to delivery so customers know exactly when their item will arrive.
UK mail has also upped its game, offering a one hour delivery slot. Today's results, showing a slowdown in parcel growth, will add to the company's concerns. However, Britain's oldest postal service is moving with the times.
Yesterday, Royal Mail announced it will be trialling delivering parcel deliveries on Sundays. Later this summer, it'll open about 100 offices on Sunday afternoons for customers to pick up parcels.
It'll also pilot delivering parcels within the M25; and from June, Parcelforce Worldwide, its express delivery service, will offer Sunday service to retailers.
But this may be too little, too late, with DPD Hermes, UK Mail and Amazon Logistics Service already set to launch Sunday deliveries during 2014 and RICO Logistics offering sameday evening delivery.
Meanwhile, parcel growth for Royal Mail has suffered a sharp slowdown. Furthermore, there could be even more dangers for Royal Mail's the parcel business as UK capacity continues to expand at an ever increasing rate.
A host of operators are ramping up capacity hubs, depots and branches. From 2014 to 2015 DPD alone is planning to add about 10 per cent to the industry depot capacity and many others such as City Link, Hermes and UK Mail are making substantial investments.
DPD's new hub, set to become operational in 2015, can handle 70,000 parcels an hour and is fully automated. Should the new hub handle 70,000 parcels per hour, 300 days a year at just 10 hours per day, capacity would increase by around 200m parcels a year, compared with total parcel deliveries in 2013 of 2bn.
The situation is somewhat bleaker on the letter side of the business. Investment bank Espirito has already noted that Royal Mail's company's valuation is particularly vulnerable to falling letter revenues, raising concerns that if current trends continue "the rate of decline in letter volumes will become unmanageable".
TNT Post UK is also giving Royal Mail a run for its money, handling over 3.5bn letters upstream. The completion of TNT's E2E rollout could see the company deliver 1.6bn letters itself, hitting Royal Mail revenues by as much as £320m a year.
The UK now ranks as the world's number two in terms of postal freedom. All this is great news for consumers but presents a challenging environment for Britain's oldest and most established postal service.