Why Britain's scientists are failing at business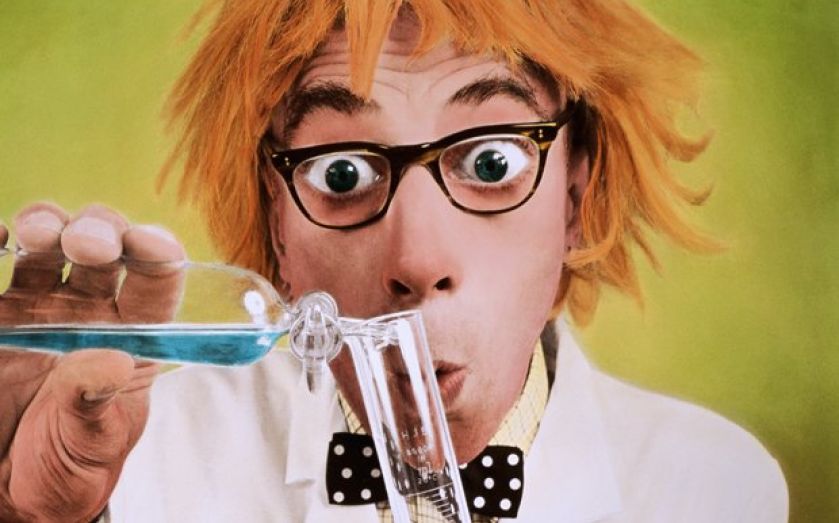 THE UK represents just 0.9 per cent of the world's population, but accounts for 3.2 per cent of its scientific expenditure, 4.1 per cent of its researchers, and 15.9 per cent of its most highly-cited articles. The UK ranks first in research quality, as measured by field-weighted citation impact, beating some of the most research-intensive nations, like China, Germany, Japan, and even the US.
This is proof of our world-leading science and research capabilities. Yet our declining manufacturing base has seen a large fall in the number of firms able to develop and commercialise this research. One of the most striking examples has been the Nobel Prize winning discovery of Graphene.
Graphene is a one atom thick layer of graphite with an amazing array of properties. It is strong, light and an excellent conductor of heat and electricity. It has been theoretically understood for decades. But its discovery was thanks to two Manchester-based scientists sat in their lab on a Friday evening, peeling away at a pencil lead with sellotape. Andre Geim and Kostya Novoselov were awarded the 2010 Nobel Prize in Physics for their efforts.
Graphene may end up being incorporated into just about every technology you can think of. Its discovery cemented the UK's position at the top of the global research league table. Yet in commercialising this research, Britain is in the relegation zone. A March 2013 report from the Intellectual Property Office examined the number of patents registered related to Graphene. Of almost 8,500 applications, less than 1 per cent emanated from the UK.
Britain has a poor record of turning scientists into entrepreneurs. The basic training academics receive is structured for the needs of academia, not the real world of business. If the UK is to exploit its competitive advantage in scientific research, we must look to other countries for how they are creating entrepreneurs in their universities.
In the US, MIT has established the Martin Trust Center for MIT Entrepreneurship. It runs events and programmes, offering scientists and engineers the chance to work with entrepreneurs-in-residence, who can advise on how good ideas can be turned into great businesses. Schemes like ecosVC offer bespoke training for scientists and researchers. Run by academics with decades of experience in turning research into commercially-successful innovations, they pass on the skills and language needed to pitch ideas to investors.
In Germany, the Gründerwerkstatt at Berlin's Beuth University of Applied Sciences offers office and lab space, alongside one-to-one coaching, seminars and external business support, to 20 startups at a time. There are similar setups in the US, with different departments often offering expertise to each other. At the University of Illinois, law students help draft patent applications for scientist colleagues.
But no matter how good the training and mentoring, a good idea will remain just that if our scientific entrepreneurs cannot secure the funding they need to take their research to commercial scale. This is where UK entrepreneurs must be willing to step in to identify the opportunities, and help scientists seek out venture capital.
Commercialising UK research is a potential open goal. But if we are to move beyond the occasional bright spot, academics and entrepreneurs must shift from their comfort zones and learn about each other's worlds.
Tim Farron is MP for Westmorland and Lonsdale and president of the Liberal Democrats. This is an edited extract from An Entrepreneurs' Manifesto – a new publication from The Entrepreneurs Network, launched earlier this week.