Weir Group plummets on 2013 profit warning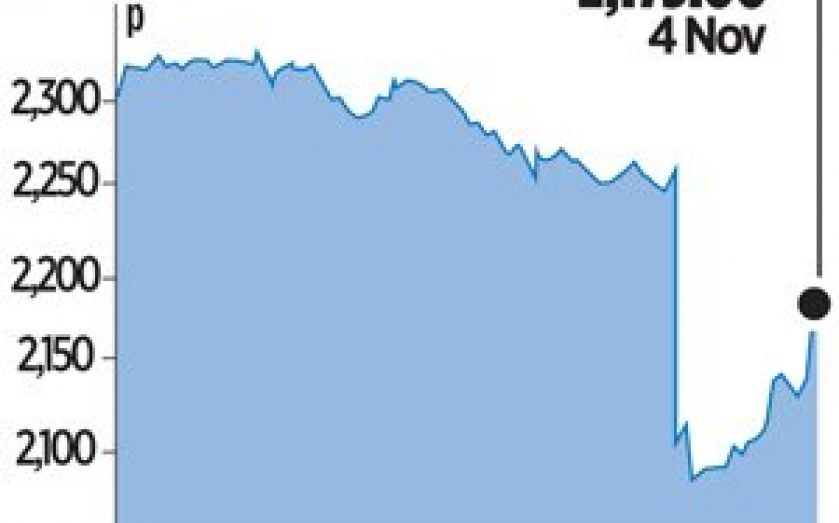 FTSE 100-listed engineer Weir Group saw its shares plummet yesterday morning after it warned that its full-year profit would miss analysts' expectations, joining a host of mining equipment makers hit by cost cutting at mining companies.
Peers such as Caterpillar, Sandvik, and Atlas Copco have all seen order bookings fall this year as lower metal prices force miners to cut costs, often by delaying expansions and new projects.
Weir said its full-year profit before tax, amortisation and one-off items could be as low as £413m if foreign exchange rates remain unfavourable, seven per cent below analysts' average forecast of £446m.
Shares in Weir, which makes pumps and valves for the mining, oil and gas industries, had been up 20 per cent so far this year, with the company's strong position in the US shale industry expected to shelter it from the fallout of weaker mining orders.
But a slower than expected recovery in the oil and gas industry, particularly US shale, meant both revenue and profit would come in below forecasts, the company said.
Shares in Weir were down 3.7 per cent to 2,173p at the close of play in London yesterday. They had fallen as low as 2,065p earlier on.
"The big challenge is around the timing of deliveries, the phasing of projects, particularly in the mining world," chief executive Keith Cochrane said on a conference call.
Weir said it expected full-year profit to be in a range of £425m to £435m. But the final figure could be around £8m to £12m lower than that due to a rise in the pound versus US, Australian and emerging market currencies.
Cochrane said full-year revenue would be broadly flat on the previous year, cutting the "single digit percentage rise" that had been anticipated a few months ago.
Orders in the oil and gas division were up 33 per cent in the third quarter compared with last year, although the number of rigs in use in the US industry declined over the period.