We need to fill the gap left by the demise of Tech Nation and quickly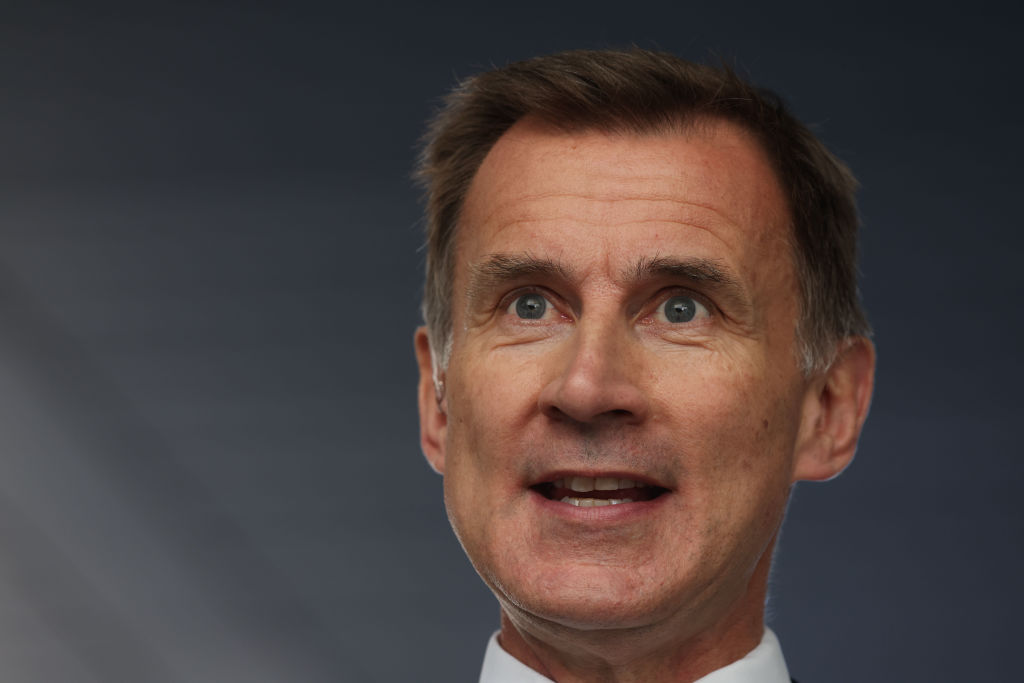 Tech Nation was a body with the explicit mission of driving tech investment and talent into the UK, but the government has pulled funding only days after saying they want the UK to be the next 'Silicon Valley', writes Nigel Vaz.
It was only last week Jeremy Hunt issued a call to make the UK "the world's next Silicon Valley" – and then the government withdrew funding for Tech Nation, an organisation tasked with helping to develop the UK's tech industry. If Tech Nation – and before it London's Tech City – was about digital Britain being a start-up, the opportunity now is for the country to become a scale-up.
London, and more specifically its place at the heart of the fintech sector, is a benchmark in digital competitiveness. The regulatory environment, significant available investment, technological firepower and the consequent magnetic attraction for international digital talent are all conditions that have allowed the city's fintech ecosystem to flourish. The government would do well to aim to emulate and expand on them; to build a joined-up programme of policy and investment applicable to the many industry sectors where digital is key to future prosperity. It is a plan that requires three areas of focus: development of our start-up economy, the transformation of existing enterprise, and the attraction of digital talent at scale.
For all its notable achievements, if there were one criticism of Tech Nation it would be that its scope and the now-withdrawn annual £12m digital growth grant were too small on their own to achieve the UK's digital ambitions. A focus on technology scale-ups has been a core role of Tech Nation – among its progeny are the fintech innovators Monzo and Revolut – and must be a vital aspect of the government's future plans if London and the UK are to maintain their leading positions in Europe's digital economy.
It is equally important that the government plays an active role in supporting the digital transformation of established companies operating in more traditional sectors from retail, to automotive and hospitality – areas in which the UK has historic strengths. Established companies that invest in creating value through technology will continue to be growth drivers and job creators for the UK economy. Their efforts to transform should be supported through light-touch regulation and competitive business taxation.
The third area of focus must be to develop and attract digital talent at scale. The achievements of Tech Nation in processing 6,000 Global Talent Visas for the Home Office are laudable, and it's unclear how this programme will continue. The opportunity for the government is to devise an inter-departmental plan that covers education and migration – both necessary strands in addressing the exponential rise in demand for tech talent. We need to develop domestic talent through our schools and universities to produce high-calibre and adaptive individuals, and to attract the best international talent to the UK.
The roles to fill are many, varied and continually evolving. Companies across the economy are working to build their capabilities which mean they have powerful digital products and services. We need the skilled strategists who can identify new sources of value and innovative business models. We need product managers, designers, engineers, data scientists, AI experts, machine learning modellers and engineers and more. Needless to say, the battle to attract such talent is an international one and the existence of Tech Nation was a feather in our cap to help bring clever people to our shores.
The truth is that, for all the UK's strengths in innovation and our position as the third-largest digital economy, valued at $1trn, we are in a global race to maintain that position. It is a challenge exacerbated by macroeconomic circumstances and the UK's own evolving relationships with trading partners. If we're getting rid of Tech Nation, we need to put meat on the bones on our digital economy ambitions, and to fill the gap left by the innovation organisation with a coherent and expansive programme fit for a future digital Britain.