Unicorn nest: UK hits milestone of 100 $1bn tech companies, more than rest of Europe combined
The UK tech sector has now 100 UK tech companies valued at $1bn or more, according to new data from Dealroom and Tech Nation, shared with City A.M. this weekend.
The UK's 100th tech unicorn, Tractable, an AI startup building computer vision tools, announced a $60m Series D raise, which takes the company's valuation to $1bn.
Tractable joins the likes of travel search engine, Skyscanner, from Scotland, Durham-based challenger bank, Atom Bank, and Cambridge-based Darktrace, who utilise AI to develop cyber security solutions.
Digital Secretary Oliver Dowden told City A.M. today: "Smashing through this milestone cements the UK's place as one of the world's top tech hubs."
---
---
This year so far
So far in 2021, 13 UK tech unicorns have already been created, compared to 7 in the whole of 2020, and UK tech unicorn creation has increased by 127% since 2017, when the UK was home to 44 tech unicorns.
K tech startups have raised $14.5bn since the start of the year, beating the previous record of $8.9bn during the second half of last year, with two weeks still left to go.
Collectively, the UK's 100 tech unicorns have raised almost $32bn in VC investment, across multiple tech sub-sectors, including e-commerce, insurtech, and cyber security and energy.
Around 34 per cent of UK tech unicorns are fintech companies, 14 per cent healthtech, 8 per cent travel and transport tech, 5 per cent foodtech and 4 per cent gaming.
The UK now joins the US and China as the only nations to have triple digit tech unicorns globally, and is the first country in Europe to reach 100 tech unicorns, with more tech unicorns than Germany (42), France (22) and the Netherlands (18) combined.
---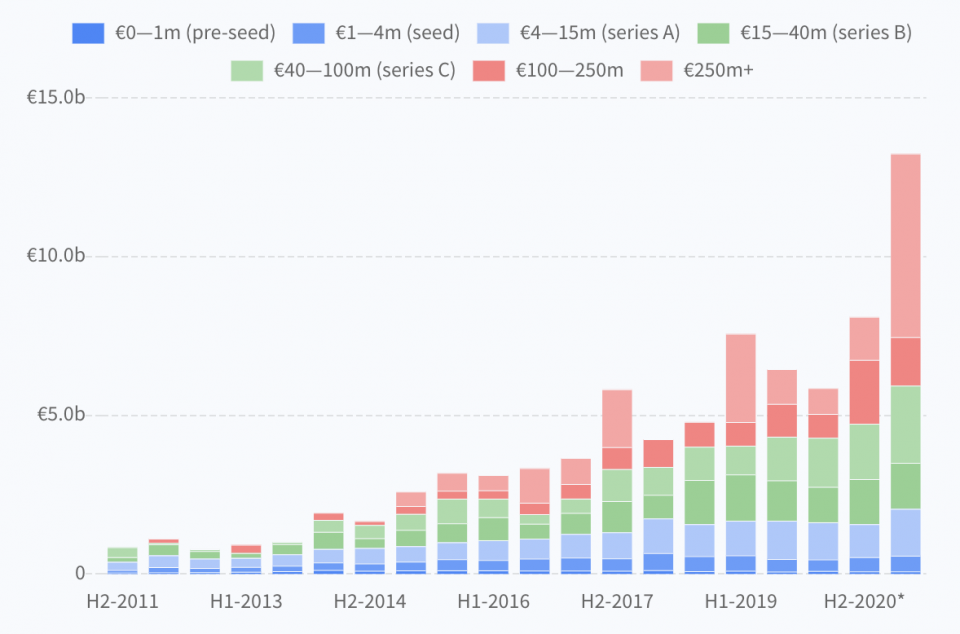 ---