Treasury Select Committee publishes full "disgraceful" report into RBS' restructuring unit and "profit centre" GRG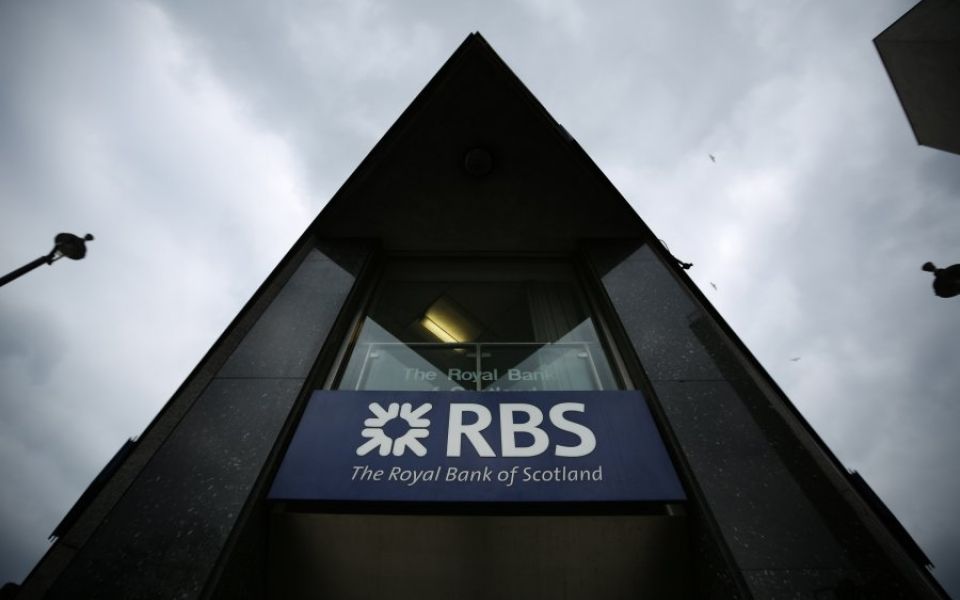 The Treasury Select Committee has published the FCA's unredacted report into Royal Bank of Scotland's restructuring unit GRG after MPs agreed to do so this afternoon.
The full report, which is available here, appears to be the same as others that have been widely circulated having been leaked in recent weeks.
It makes clear that certain actions – such as the writing and circulating of the infamous "Just Hit Budget" memo were not restricted to a few individuals, as previously argued by the bank. The memo urged staff to let customers "hang themselves" and referred to some clients as "basketcases: time consuming but remunerative".
The report says the memo was "widely circulated" and that the "content and tone were never challenged at a senior level". It adds that it was "unlikely to be confined to that region". It was "indicative of an unprofessional culture that set little store by the interests of its customers".
And the authors of the report also indicated they had found at least one case where a member of GRG had been "so inappropriate" in emails involving a foreign client it had prompted the authors to write directly to RBS.
It also details a "cavalier" attitude towards a client's administration, where a staff member urged colleagues to request discounted items for "kitting out" their homes.
The report details how GRG's twin objectives – of helping struggling customers return to viability and contributing to the bank's bottom line – were incompatible and led to a culture it called "the GRG way". The restructuring unit was treated as a "profit centre", it notes.
The report also backed the executive summary published last autumn, which revealed that of those that were viable, around 16 per cent "experienced inappropriate action by RBS which appeared likely to have caused material financial distress". In total, 92 per cent of potentially viable businesses that went into GRG had "experienced some inappropriate actions".
The committee had been handed a copy of the report by the watchdog last week, but today was the first chance the group of MPs, chaired by Nicky Morgan, could publish it under parliamentary privilege.
Morgan said today: "The findings in the report are disgraceful. The overarching priority at all levels of GRG was not the health and strength of customers, but the generation of income for RBS, through made-up fees, high interest rates, and the acquisition of equity and property.
"The Committee has not taken the decision to publish lightly. Normally, reports prepared under section 166 are confidential, but there is overwhelming public interest in bringing transparency to what happened at GRG, given the earlier leak of the report, and in ensuring that everyone can see, and know that they are seeing, an authentic and verified copy of Promontory's original report.
"We have today published the terms of reference for our inquiry into SME finance. We'll examine what must change to prevent what occurred at GRG from ever happening again, and how to restore confidence among SMEs in banks as a source of finance. I encourage all those with views to submit evidence."
An RBS spokesman said: "We are deeply sorry that customers did not receive the experience they should have done while in GRG. The report makes for very difficult reading and some of the language used by our staff in the past was clearly unacceptable.
"Although the most serious allegation – that we deliberately targeted otherwise viable businesses in order to distress and asset-strip them for the bank's profit – has been shown to be without foundation, we know that the bank got a lot wrong in how it treated some customers in GRG during the financial crisis
"That is why we put in place two steps – a complaints process overseen by retired High Court Judge, Sir William Blackburne, and an automatic refund of complex fees – to put things right. Any in-scope customer who feels they were treated inappropriately whilst in GRG should make use of the complaints process which the FCA agree is an appropriate response to the findings."
He added: "The culture, structure and way RBS operates today have all changed fundamentally since the period under review and we have made significant changes to deal with the issues of the past, including how we treat customers in financial distress. We have accepted all the relevant recommendations from the report and our focus is now on rebuilding trust and supporting our customers."
The FCA is winding up a second probe, which includes looking at what management knew, or should have known. This more focused investigation is expected to conclude in the coming weeks. ​
"It would be inappropriate for the bank to comment [on management] until the FCA has concluded its investigation," the spokesman added.
Morgan added: "As well as continuing to monitor the FCA's further investigation into GRG, we'll keep a close eye on RBS' Complaints Process to determine whether it is providing the fair and reasonable compensation that has been promised to mistreated customers. Any person referred to in the report is invited to make any observations to the Committee."