­­­Frank Timis swoops to save Marampa iron mine in Sierra Leone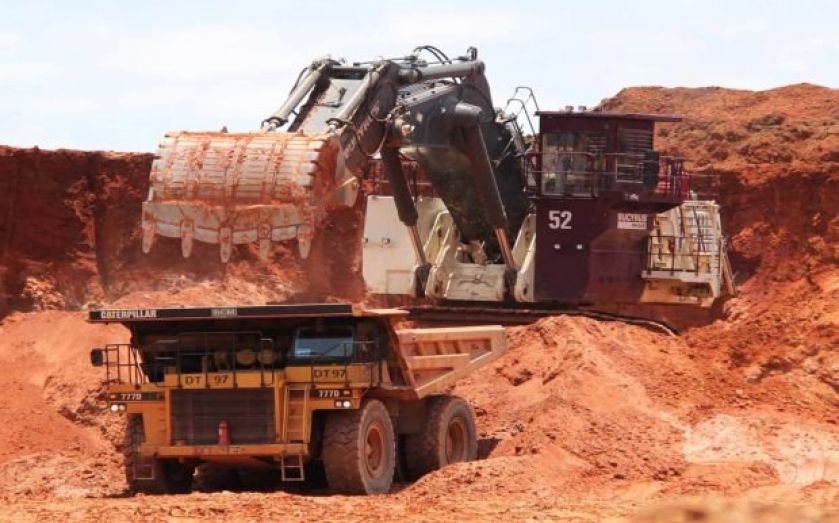 Mining tycoon Frank Timis has acquired the Marampa mine from London Mining's administrators at PwC, through his business Timis Corporation.
Timis is executive chairman of African Minerals, which operates the Tonkolili iron ore mine in Sierra Leone, where Marampa is also located. Timis Corp and African Minerals are looking at blending the products from Marampa and Tonkolili, with the aim of accessing European steel making markets "with a suitable quality high grade product", and in order to benefit from lower freight rates.
According to an announcement from African Minerals, Timis Corp had informed the company that if the acquisition was successful, it would require negotiations with African Minerals for fair commercial access terms for its rail and port infrastructure. A board meeting on 24 October approved Timis Corp's accesss to the infrastructure for six metric tonnes per annum of iron ore product.
Peter Dickens, joint administrator of London Mining and director at PwC, said: "This is a great outcome, not only for the Marampa mine workforce transferred to Timis as part of the deal, but also in terms of protecting a key asset in Sierra Leone's economy, contributing around 10 per cent of the country's GDP. Saving the mine at this difficult time for Sierra Leone was a major priority. The company's important efforts relating to Ebola treatment will also continue to be maintained."
Shares in African Minerals fell by 1.67 per cent yesterday.
PROFILE: FRANK TIMIS
Businessman Frank Timis hit the headlines earlier this year when it was revealed that his financial dealings as African Minerals chairman had been called into question, and an independent review carried out. African Minerals later said the investigation found no evidence that Timis benefited financially from the deal, but it did not prove or disprove the allegations.
It was not the first time controversy concerning Timis came to light – he has two convictions in Australia, where he began his mining career, for possession of heroin with intent to supply. Romania-born Timis founded Regal Petroleum, which was fined £600,000 by Aim in 2009 for several "serious breaches" of the market's rules. Timis was forced to resign as chairman over the matter. His namesake company Timis Corporation has stakes in several mining and oil and gas firms, with a particular focus in Africa and has so far avoided the scandals its colourful owner is known for. Timis said the ­­deal announced yesterday "reflects how operationally aligned each of these significant Sierra Leonean iron ore producers are."