Three killer business tips from Buffy the Vampire Slayer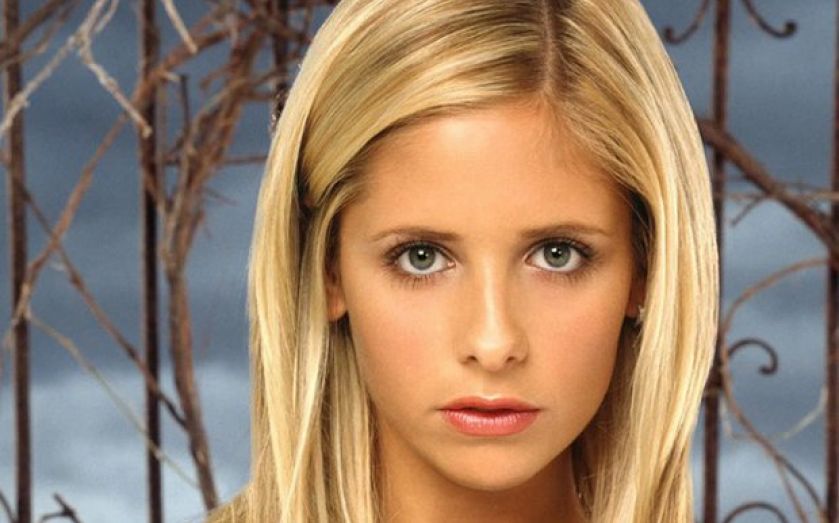 SEVENTEEN years ago this week, a stake-wielding schoolgirl redefined the possibilities of popular entertainment. Buffy the Vampire Slayer was a misfire in its earlier, cinematic incarnation, but Joss Whedon's television version immediately marked itself out as something extraordinary.
Its premise was absurd: demons and vampires battled by an all-American teen with special Slayer powers. But Whedon took this flimsy material and wove a rich exploration of how hard it is to do the right thing in an uncertain world, and the heavy consequences that haunt all of our choices.
From the dazzling musical extravaganza Once More With Feeling, to the raw emotion of The Body, in which Buffy faces a horror she is powerless to prevent (her mother's death), the best of Buffy delivered a kung-fu kick to the head of genre limits and dumbed-down expectations.
It shows the richness of the Buffyverse that, nearly two decades on, it still rewards attention. Rewatching episodes on Netflix, I'm struck by how well the show has aged. A set of hellish experiences in a 1990s American high school made itself timeless by tackling universal themes and undead monsters with equal gusto.
For a while, Buffy studies practically became an academic discipline. There are essays out there on topics as obscure as "Multidimensional Cosmology in Kant and Buffy the Vampire Slayer". Yet there is a gap. I haven't been able to find anything on Buffy's lessons for business.
That is a scandal. Buffy speaks to the fight between heroism and human blindness everywhere. It points to the undeniable truth that entrepreneurs who take the risk of opening a magic shop are liable to die a gruesome, demonic death. It is also a tale of a small team delivering on impossible targets against the odds. In honour of all those who grew up with Buffy and who now find themselves battling the dark forces of internal politics and office bullies, here are three of Buffy's killer tips for business.
1. BREAK THE RULES
A stuffy club of English autocrats set the rules for slayers. Buffy rewrote them, one by one. She didn't deny her responsibilities, but she refused to toe the line when it didn't make sense. Today we have new anti-authoritarian heroines, like Katniss Everdeen of The Hunger Games. But Buffy set the standard.
2. BUILD RELATIONSHIPS
Buffy is all about relationships. The strains they suffer, the challenges they bring. But above all, it is about the strength they offer. Buffy breaks with convention (see above) and never more than in assembling a group of friends to support her work. If you treat people with respect, your network can be a superpower all of its own.
3. LEAD FROM THE FRONT
Buffy could strategise with the best of them. But her style of leadership was never to hang back from the action. She dove in and shared the risk. Respect has to be earned by more than back-seat direction. Rule number one: if there's a big bad vampire in town – slayage is everyone's business.
Marc Sidwell is managing editor at City A.M.