Thomas Cook shares hit record low amid £750m takeover talks with Fosun
Thomas Cook's shares sunk to their lowest price ever this morning as it confirmed it is in advanced talks with Fosun over a proposed £750m deal which would give the Chinese firm majority ownership over its tour operator business.
Read more: Thomas Cook engages in Fosun talks to save company
The deal would also give Fosun minority interest in Thomas Cook's airline business.
Shares in the travel company plunged more than 40 per cent in early morning trading to just 6.25p after it emerged shareholders would lose much of their value in the company if the deal went ahead.
"After evaluating a broad range of options to reduce our debt and to put our finances onto a more sustainable footing … the board has decided to move forward with a plan to recapitalise the business," Thomas Cook chief executive Peter Fankhauser said in a statement.
"While this is not the outcome any of us wanted for our shareholders, this proposal is a pragmatic and responsible solution."
Thomas Cook's shares have lost more than 85 per cent of their value in the last year after a series of disappointing financial results. The ailing tour operator reported a £1.5bn half-year loss in May, and is struggling with a £1.4bn debt pile.
Much of this debt would be written off and converted into shares as part of the deal, while the new cash would be directed towards the airline division and the newly-sold tour operations arm.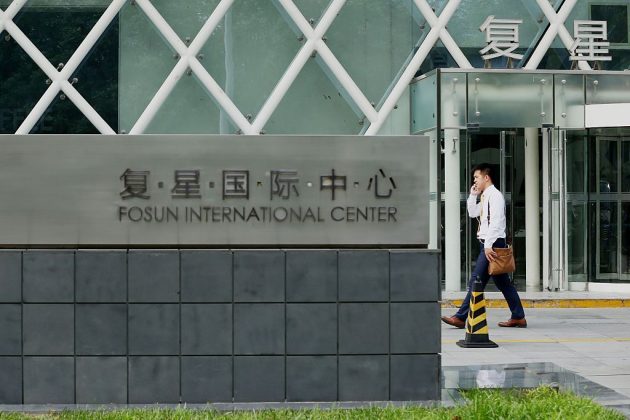 Shareholders 'significantly diluted'
In a statement, Thomas Cook said existing shareholders would be "significantly diluted" as part of the deal.
"However, shareholders may be given the opportunity to participate in the recapitalisation by way of investment alongside Fosun and converting financial creditors on terms to be agreed," it said.
Fosun is already the travel company's biggest shareholder, with an 18 per cent stake. The news comes a month after Thomas Cook originally said it was in talks, after the Chinese firm made an initial approach.
Fosun Tourism Group said: "There are advanced discussions among the company, Thomas Cook and Thomas Cook's core lending banks on the key commercial principles on the proposal."
"Fosun is a shareholder in Thomas Cook, because it is a British company operating in the global travel industry, in which we have extensive experience. We are committed investors, with a proven track record of turning around iconic brands including ClubMed and Wolverhampton Wanderers FC."
The cash injection would give the travel company enough funds to trade through the winter period and make investments to secure its future.
Speaking to journalists this morning, Fankhauser was unable to confirm whether such a deal would mean Thomas Cook de-listing from the British stock market.
When asked whether he would remain as chief executive after the deal, he was unable to confirm either way. He said: "This is really not about me… Time will tell us."
He was also unable to guarantee the deal would not lead to redundancies across the company. "That is up to Fosun to decide," he said. But, he added, this is "really good news for our employees" because the deal would give the business more financial stability.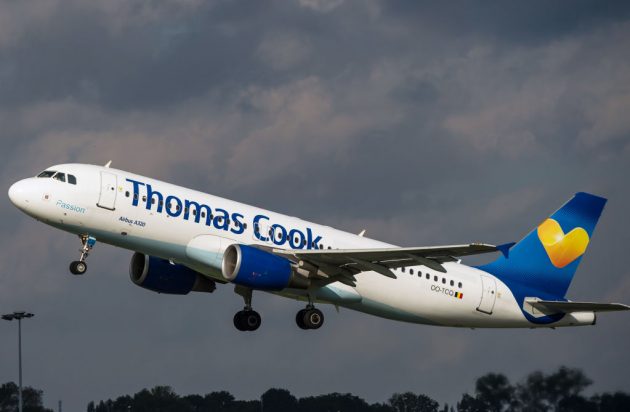 'Uncertain customer environment'
Thomas Cook said bookings were down nine per cent year-on-year for the summer thus far and that it was facing "intense competition" as it headed into the peak season.
This reflects an "uncertain customer environment," it said. The travel company has struggled in recent years after sales declined and uncertainty around Brexit hampered customers' desire to book holidays.
Thomas Cook has already been forced to axe 150 jobs from its Peterborough head office as it tussles with difficult trading conditions.
Read more: Fosun lines up bid for Thomas Cook tour business
"The group is helping to mitigate these challenges with a rigorous focus on cost, while remaining fully focused on delivering a stronger holiday offering to customers through high quality, higher-margin hotels," it said.
Questions remain for Thomas Cook investors
"Whilst this has long been seen as the likely route out of the mire for Thomas Cook, there are several questions remaining, for instance how would this deal impact the proposed airline sale?" asked Neil Wilson, chief analyst at Markets.com.
"Management say they are pausing the sale but it likely be dead if Fosun take over. Given the current environment, it may have been harder to offload the airline than thought, at least at a price that worked for Thomas Cook.
"Indeed management note that the 'progressively more challenging' market environment has affected its ability to execute a disposal of the airline 'in a way which returns satisfactory value to the group'."
Thomas Cook fell into its current predicament in May but a trading update accompanying today's talks showed little improvement.
Tour bookings have fallen nine per cent year on year for its busy summer period, while airline bookings are down three per cent.
"Margins remain weak due to continued intense competition with high levels of promotional activity across all businesses," the company said.
Meanwhile Thomas Cook warned on earnings for the next six months, saying "it is clear that the trends experienced in the first half of the year have continued into the second half".
It blamed an "uncertain" consumer spending environment in the UK, increasing competition.
Main image credit: Getty