The payment buzzwords to expect in 2016: Wearables, biometrics and banking APIs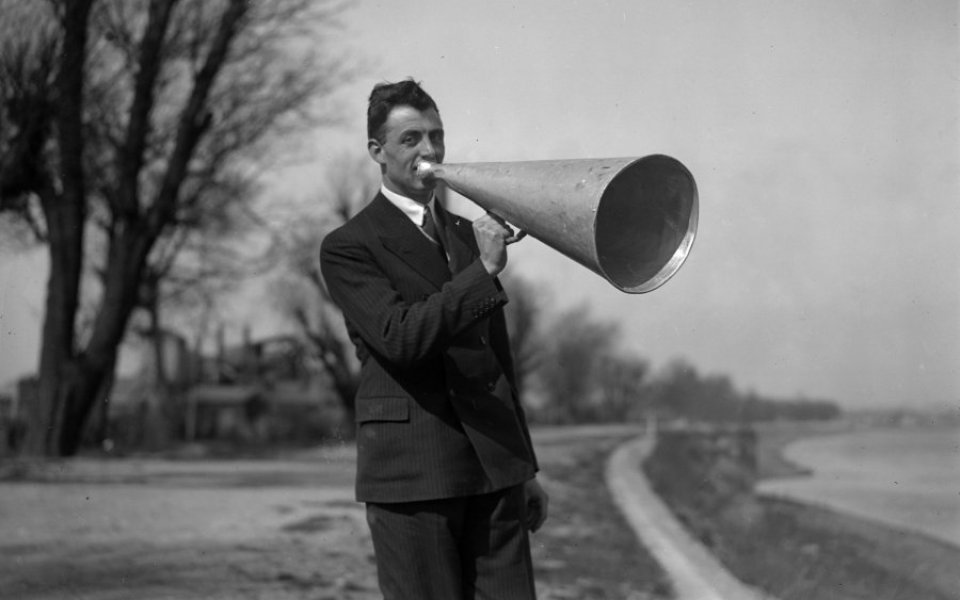 As the new year approaches and the retro reviews for 2015 and predictions for next year start to fill my Twitter feed. I take a look back at the year and put out my early calls on what 2016 will have on the books (or is that on your device, or is that in your Virtual Reality headset…).
Read more: Three reasons New Year's resolutions are terrible for you
So, for starters we take a quick look back at what 2015 has already brought: I feel like three topics and trends rose to the top:
1. Mobile wallets
2. Real time payment initiatives in the US
3. The US's long awaited toe in the water with EMV or as so many wrongly call it today, Chip and Pin.
I don't want to harp too much on these – and you will see why in a moment – but this year was huge for payments. We saw the mobile wallet wars ignite into an all-out game of "anything you can do I can do better".
Every time you turned your head, another mobile pay bit was being announced—Google Pay, Android Pay, Samsung Pay, Apple Pay and the most recent addition, Chase Pay.
Read more: Virgin Money gets into the money transfer business
With all of that news, it's amazing anything else made the short list, but alas, the old creaky payment systems in the US had the spotlight shone brightly on their underbellies, and announcements from the Fed and NACHA (the National Automated Clearing House Association) were loud and clear – change is a comin'.
The US will join the rest of the world (at least it feels like the rest of the world) in the chase for real time, ubiquitous payments.
And the final 2015 trend, which I think is the greatest slow-moving momentum story of all time, the EMV (Eurpay, Mastercard, Visa standards) liability shift.
After Black Friday and the Christmas shopping bonanaza, the term "Cart abandonment" will for the first time refer to actual physical cart abandonment (not just online); the shoving lines won't be going into the store but trying to get out… (maybe slightly dark and over-reacting, but those 10 to 15-second wait times are going to really add up when you are tired, haven't had your Dunkin' Donuts coffee, and are carrying a 42" TV that you really don't need to buy, but you literally can't say no to—it's only $99!)
What a 2015 it's been thus far.
But enough of the reminiscing; we are here to hit on the #buzzwords of 2016 (and some predictions as well).
1. #wearables
And I am not talking about fitbits and Apple Watches. Wearables are going to have a new family member join the fray, Virtual Reality headsets. Samsung made a move to bring Oculus Rift to the masses with Samsung Gear VR. In a replay of everything that Samsung and Android have gotten to market with first, VR could be the one that they keep attention and market share away from Apple, only 2016 and beyond will tell.
2. #biometrics
We saw biometrics slowly and discreetly enter the payments arena with Apple's Touch ID and Samsung's fingerprint scanner. Whether to unlock your bank's mobile application or pay for goods at the till point, fingerprint scanning was the first step into using biometrics to authenticate a user. Look for facial recognition to be the next big piece, say it with me… Pay by selfie!
3. #bankingAPIs
With PSD2 (an EU directive for a single payments market) around the corner (and across the pond), the fight for opening up banking APIs to third parties will come home to roost; you saw the initial battle lines drawn this past week from both Chase and Bank of America (with likely more to follow) in terms of dealing with account aggregation sites and sharing customer data. I think this is going to be a hot topic as the year kicks off and likely stay at a rolling boil throughout the year.
Predictions for 2016
1.Mobile Payments will at least double if not triple in volume for the calendar year in 2016.
Maybe a safe prediction, but as the EMV shift continues to bring new POS terminals to market, old iPhones get their long awaited upgrades to the 6 and beyond, Android Pay and Samsung Pay reach their clients en masse, and new smart watches enter the market (I am eyeing the new Tag Heuer, personally), more options that are at least as convenient as EMV cards (if not more convenient) will lift this space dramatically over the course of the next 12 months.
2. Olympic golds will be awarded to athletes, but no medals will be handed out for the winner of the mobile payment wars.
We have at least another 3-5 years before the dust settles or the battlefield shifts; either way it's going to be fun to watch Rio from afar… I will offer now to do investigative reporting on payments from Copacabana beach (DM me if you are interested in sponsoring this little trip.)
3. P2P will be the biggest trend feature in the mobile wallet space, followed by coupons/offers.
Chase Pay and MCX will likely drive this conversation but Apple, Samsung and Android will not be far behind.
And here's an added bonus one for you – just because you've read this far. 2016 will be longer and more fruitful than 2015 #leapyear – yeah that's right, we get one extra day next year to talk about payments… so here's to a great 2015, and an even better 2016. Happy holidays everyone, and may your checkout lines be swift!