Tablet searches boom as Brits buy for the sun
ADIDAS, Converse shoes, dresses and garden furniture have become some of the most popular terms that consumers are browsing for online thanks to brighter weather and the help of three bank holidays.
Data from the British Retail Consortium (BRC) and Google showed searches for DIY and gardening products outpaced other sectors on both tablets and smartphones in the second quarter, with volumes up by 32 per cent compared this time last year.
Footwear followed by food and drink were next on shoppers' minds, with search volumes on Google up 26 and 24 per cent respectively.
Consumer electronics fared the worst at 17 per cent, although Microsoft's Xbox One, which launches in the fall, was among the most popular searched terms.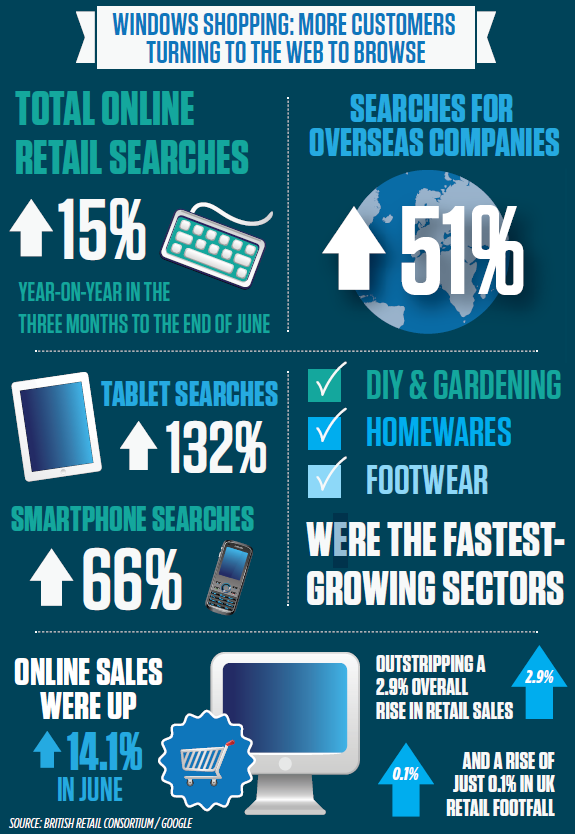 Helen Dickinson, the BRC's director general, said: "This quarter's search data backs up the trends we have been seeing in the BRC's retail sales monitor, with increases in interest in clothing brands and garden products.
"As the weather has improved, these have been popular categories, and with the continuing increase in the use of mobile devices to perform these searches, we may well be seeing customers researching new wardrobe and garden purchases while outdoors enjoying the sunshine," she added.
A boom in the ownership of tablets such as Apple's iPad meant searches on these devices continued to outpace those on smartphones in every sector.
Tablet searches rose by 132 per cent in the three months to June, compared to last year. Searches on smartphones were up 66 per cent, while total searches – also including PCs – have increased by 15 per cent.
Britons looking for overseas brands – particularly from the US – soared by 51 per cent, up from 18 per cent in the first quarter. Meanwhile overseas consumers ramped up their searches for British retailers by 16 per cent.