Suppliers must improve customer performance after energy crisis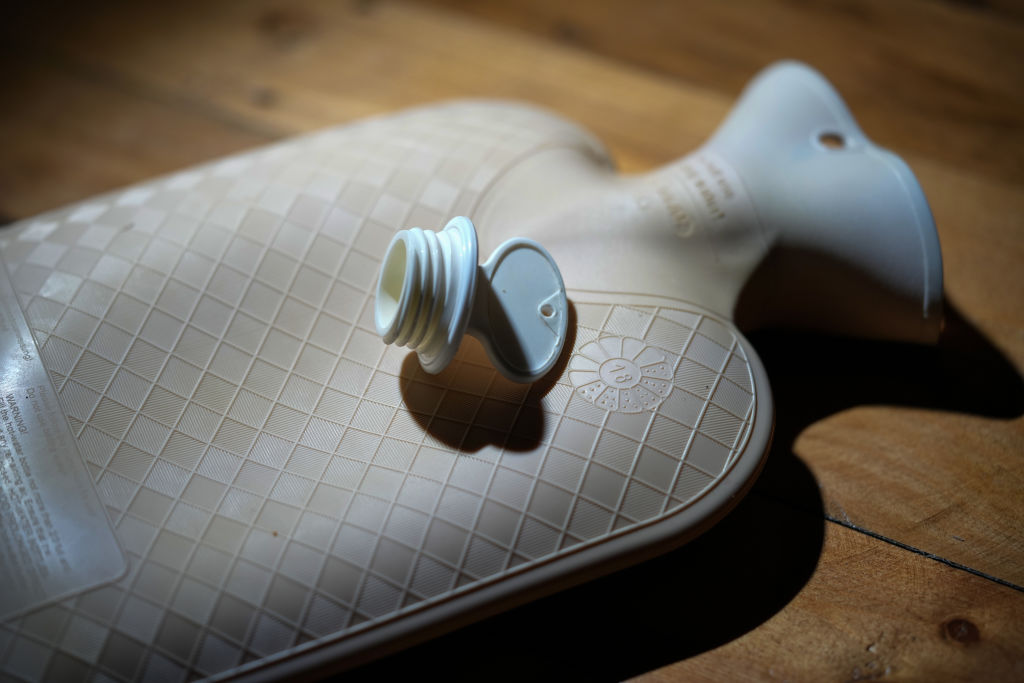 Ofgem will meet this week to establish the latest update to the quarterly price cap, with energy super-forecasters Cornwall Insight predicting a sharp drop from £3,280 per year to £2,053 per year – meaning a potential 30 per cent plus reduction in household energy bills this summer.
While this is still double pre-energy crisis trading levels of around £1,000-£1,200 per year – it reflects a huge decline in gas prices and easing conditions across Europe, which few initially predicted following Russia's throttling of gas supplies into the continent last summer.
Such a freefall in wholesale costs opens up the prospect of a competitive energy market again where customers are offered cheaper deals from suppliers, with energy firms grappling with each other for customers to grow their base.
It is in this context that the latest wave of Ofgem fines is so disappointing, with the regulatory crackdown exposing a market that can't be trusted as trading conditions ease.
Last week Ofgem demanded three suppliers fork out £8m to deal with customer compensation failures – with the guilty energy firms delaying or failing to make compensation payments for money owed to households.
This egregious behaviour in a cost-of-living crisis was committed by suppliers across the spectrum, from energy giant Octopus to EON's green division, to challenger supplier Good Energy.
EON Next has paid out a total of £5.5m to almost 95,000 customers, while Octopus Energy has forked out approximately £750,000 to 19,000 customers,
Meanwhile, almost 350 Good Energy customers received a combined total of £18,000.
This outcome was certainly embarrassing for Octopus and EON, two of the UK's 'Big Six' suppliers.
A few days later Good Energy found itself in Ofgem's crosshairs again, alongside Ovo Energy, with both firms to set to pay £4m for overcharging customers
This consists of £2.7m in combined overcharged fees and Good Energy committing £1.25m to Ofgem's voluntary redress fund – with the charges effecting over 6,000 Good Energy customers and over 10,000 Ovo Energy customers.
Both Good Energy and Ovo Energy market themselves on empowering customers to make greener choices, with the support of a supplier that is there to help them on a pathway to cleaner, cheaper bills.
This makes their failures all the more sickening – as it turns what customers should believe to be sincere messaging about improving their carbon footprint into little more than weasel words.
Prepayment meter crisis looms over industry
These latest shortcomings from suppliers also come in the backdrop of the prepayment meter crisis – where British Gas was exposed using third party operators to break into people's homes and install pre-payment meters at vulnerable households, as first shown in The Times investigation.
However, the reality is the crisis was industry wide as suppliers pushed through the forced installation of nearly a hundred thousand prepayment meters last year despite record bills.
Alongside British Gas, Scottish Power and Ovo Energy were responsible for over 70 per cent of all forced installations with a total of 66,187 devices fitted under warrant.
Ofgem has since required suppliers to sign up to a new code of practice for customers, which includes energy firms having to make at least 10 attempts to contact a customer before a prepayment meter is installed.                                                                                                                                                                                                                       
Customers over the age of 85 without someone else in the home will also be exempt from forced prepayment meters.
Such limits coming in to the market exposes how poorly suppliers handled prepayment meters during a period of immense vulnerability for households.
It is also worth remembering that the energy crisis pre-dates Russia's invasion of Ukraine last year, with dozens of suppliers collapsing in the previous summer – unable to cope with rising energy costs due to their limited hedging and poor management with many of the firms built on flimsy, unsustainable business models.
Now, we have been left with a smaller energy market with fewer choices for customers where 90 per cent of the market is owned by Big Six suppliers – a reality the government and regulator sought to avoid when they liberalised the energy market nearly a decade.
For that to be appealing to customers, it requires energy firms to be trustworthy.
So far, Ofgem has been lenient in its clean-up of the sector – and hasn't gone through with imposing policies such as ringfencing requirements for customer balances.
It has argued this is because it values innovation and creativity from potential new player in the market.
Energy firms have got lucky to this point, with the focus of the energy crisis being Russia's invasion of Ukraine, and the government scramble to support households.
However, Ofgem could be left with little choice but to take tougher measures unless suppliers up their game – and stop inviting such negative scrutiny with poor customer service.
This could result in a much more stagnant energy market – with fewer opportunities for new suppliers, which would also be to the detriment of customers in the long-term.