Supermarkets are getting crushed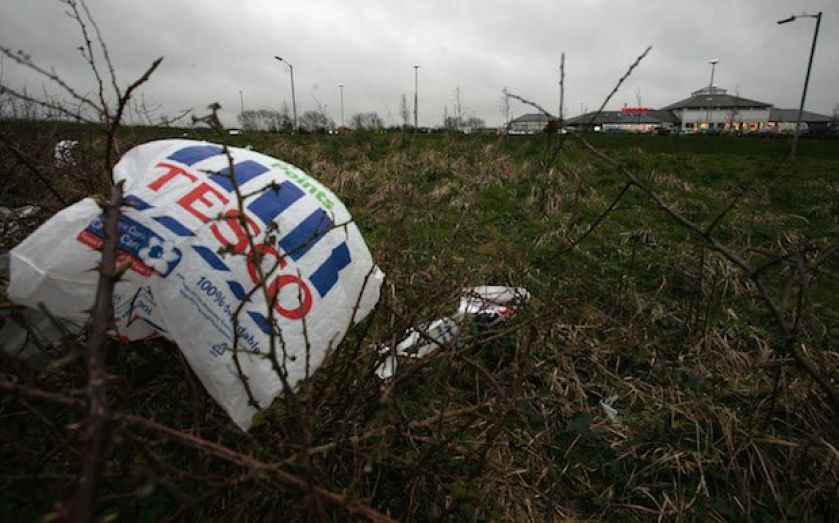 Morrisons has plummeted into the red, announcing a £176m pre-tax profit loss, having made a £897m profit a year earlier.
The supermarket's planning a £1bn property selloff over the next three years, in a bid to ameliorate the situation. It's issued a dire profit warning, too, which has been described this morning on the BBC as a "permanent profit warning".
The news means Morrisons and other British supermarkets shares are getting hammered this morning.
Morrions slumped ten per cent, and is currently down over eight per cent at 214p. Sainsbury's is down almost seven per cent, and Tesco's down over 3.5 per cent. Marks & Spencer has lost 1.9 per cent, too.
Divided opinion
Opinion on the future of Morrisons varies, and the results have done little to change this. Director of Retail Remedy, Phil Dorrell, questions whether there's anything to lose for Morrisons. He says: "As an old-school grocer, the one thing Morrisons can do is run stores with discipline and standards but morale is eroding in the glaring absence of inspired leadership."
But Richard Hunter, head of equities at Hargreaves Lansdown Stockbrokers, says the numbers aren't all "doom and gloom". Significant cost savings are being made and although the company's decision to make a "sharp change of direction" will need time and patience – which has been in "short supply" from investors – the dividend increase to 13.65p "reflects a continuation of [its] progressive policy". Hunter warns, though:
Even prior to today's tumble, the shares had fallen 23 per cent over the last six months alone, as compared to a one per cent hike for the wider FTSE100. Opinion remains divided over prospects for this beleaguered company, and the market consensus of the shares as a hold may well remain in place for now.
In spite of today's results, however, Cantor Fitzgerald has said it's maintaining its 'buy' recommendation on stock – it says it still sees significant further potential within its supermarkets and "opportunities to step change expansion in convenience".
We know Morrisons made some strategic mistakes in 2013 but has also been impacted by its own actions via higher own brand participation, 48.3 per cent to c.50 per cent, which has a dilutive effect on sales.

We believe Morrison's management should consider how they can scale M Local stores via either a merger with the Co-op or a purchase of suitable high street sites.

The attractions of the final dividend, 9.2p, up 10.7 per cent, as guided by management, should support the shares until May.