Staff at RBS brace the cold and find contentment without possessions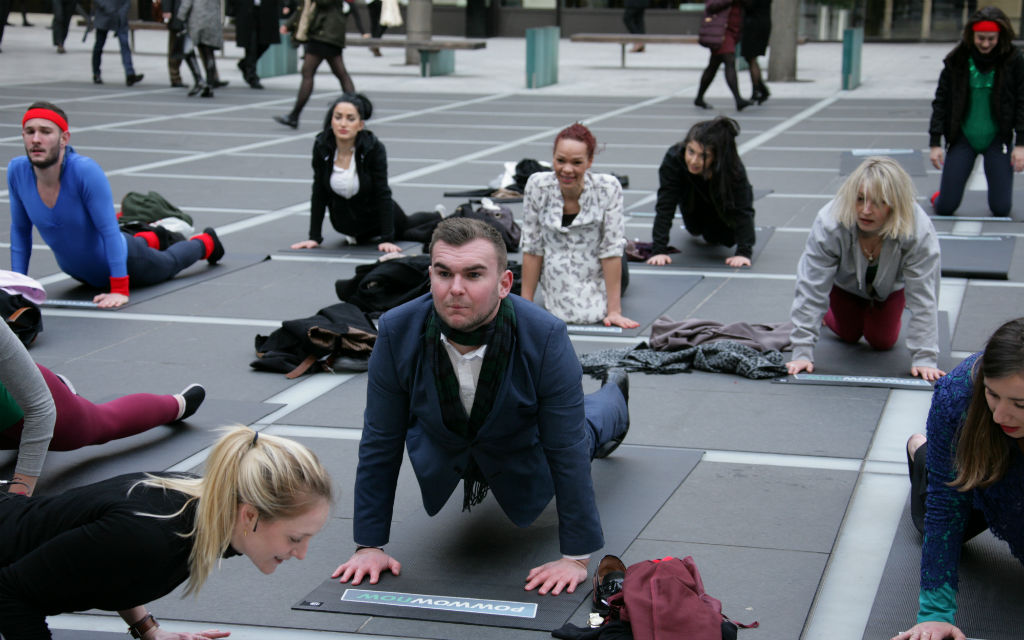 Frozen City workers were cornered by well-meaning yoga buffs on Wednesday, giving them the opportunity to rid themselves of material woes.
Conference call providers Powwownow put mats down outside Liverpool Street Station with a view to convincing City workers that stripping off and stretching in near freezing temperatures would be fun.
Incredibly, they succeeded. The lycra-clad instructors got dozens of suited staffers from UBS, Western Union, Union Bank and RBS to strike yoga poses in front of their peers at lunchtime.
Maybe this was a welcome opportunity to clear the mind for the volunteers from RBS. Earlier this week, the bank gave investors some rather spiritual advice amidst chaos in China's stock market.
RBS credit chief Andrew Roberts reportedly advised investors to "sell everything" in a client note this week, but it's own staff appear to be taking the tip slightly too seriously.
Roberts' note also contained a line that Chinese philosopher Confucius himself would be proud of: "In a crowded hall, exit doors are small"
The bank also suggested those investing in long oil and mining might also be in danger. Maybe staff were just ridding themselves of negative energy.