Ruinous green policies mean rising profits for UK energy companies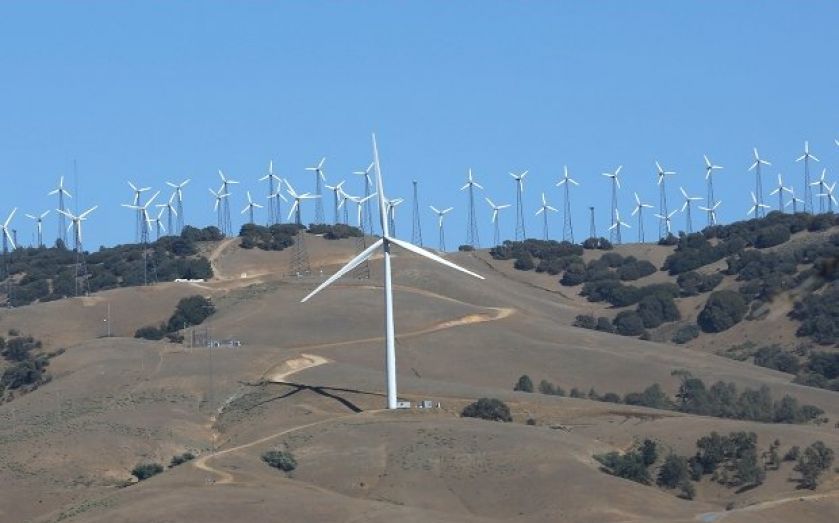 YESTERDAY the Energy and Climate Change Select Committee released a report arguing that energy regulator Ofgem should force energy companies to produce more detailed financial information. One of the members of the committee – John Robertson MP – told the BBC that he needed to be able to assess whether the profits of the energy companies were excessive.
It is a testament to the poor quality of financial education in the UK that preening politicians are allowed to get away with that kind of posturing. Either the MPs do not understand the consequences of the regulations they proudly vote through Parliament, or they do and this is a very unpleasant attempt to fool the public.
It is really not complicated: the government wants to radically increase our use of renewable energy, which is both very expensive and very capital intensive. To meet government targets, Liberum Capital estimates that the energy sector will need to invest £161bn by 2020 and another £215bn between 2020 and 2030. That means £376bn in total, of which only £151bn would be needed without government targets.
All of that investment has to be paid for, and that means higher profits in the energy sector. All of those profits have to be paid for, and that means higher prices for consumers. There is just no way that the government's policy can work without much higher profits in the energy sector and much higher prices for consumers.
If a new nuclear reactor costs around £6.5bn, for instance, and needs a roughly 10 per cent pre-tax return to be viable, British Gas would have to increase its profits by £650m to invest in a single new reactor – more than its £606m operating profit in 2012. Investing £376bn, even at a lower rate of return, would require a massive rise in energy sector profits.
That is why – for all of the ridiculous bluster from the Department of Energy and Climate Change – most analysts expect sharp increases in prices as a result of the government's policies. Liberum Capital attempted a straw poll, but of the 55 experts it spoke to, none believed the Department's case that policy would not increase consumer bills.
The energy companies deserve their fair share of criticism too. They have backed many of the most disastrous regulations, like the carbon floor price, which will push up prices for families and business here; reduce them in the rest of Europe; and do nothing to reduce European carbon dioxide emissions overall. Eventually even the shareholders will lose out, when a backlash against rising prices and rising profits results in cuts to subsidies or some kind of windfall tax.
But there is no excuse for the politicians. If they do not have the courage of their convictions to convince the public that high prices and high profits in the energy sector are right and necessary, they should scrap these ruinously expensive policies. They have no right to mislead their constituents.
Matthew Sinclair is chief executive of the TaxPayers' Alliance, which recently launched a campaign called Stop the Energy Swindle. You can find out more and write to your MP about expensive energy taxes at EnergySwindle.org