Rising food prices surprised the Bank of England, but supermarkets saw it coming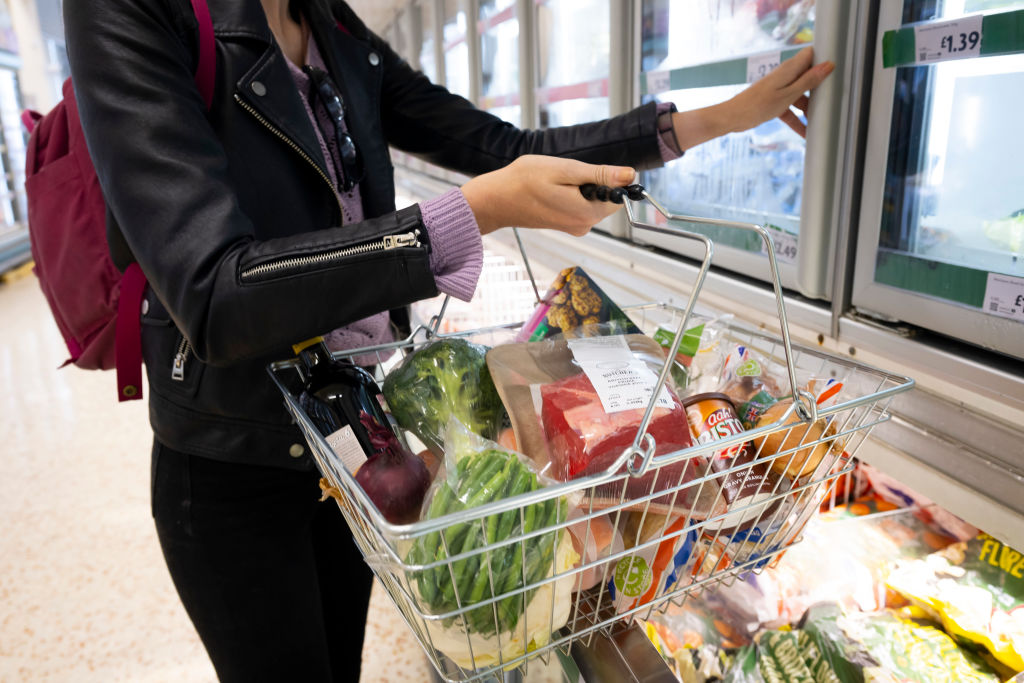 An unexpected rise in inflation and the price of food in supermarkets shows us not to take it for granted just as the Bank of England raises interest rates again, writes Karen Betts
The unexpected rise in inflation driven by the largest increase in food prices in 45 years should challenge any complacency that the cost-of-living crisis is abating.
The fastest acceleration of food prices since 1977 might have caught the Bank of England unawares but it didn't come as a surprise to our industry as we've seen inflation building for the last couple of years. It'll be an ongoing disappointment to those doing the weekly shop though.
Preventing inflation from becoming entrenched – and so meet Rishi Sunak's pledge to halve the rate by the end of the year – will need a concerted effort to help the food and drink sector overcome some stubborn issues.
The pragmatic solution to the issues caused by the Northern Ireland Protocol outlined in the Windsor Framework is a good start. It signals an end to two years of uncertainty and promises a clear way forward, where consumers in Northern Ireland will be able to enjoy the same goods as the rest of the UK without paying higher prices. We congratulate Rishi Sunak and his EU counterparts for striking this deal and parliament for supporting it.
Resolving the issues that have dogged the movement of everyday food and drink into Northern Ireland opens the door to strengthening the UK-EU trade deal. This matters to us – smooth trade in food and drink across EU and other borders will help households by bringing down food and drink price inflation, while a growth in trade bolsters the UK's food security.
This, in turn, strengthens our sector's prosperity. And this matters because food and drink is the UK's largest manufacturing industry. We employ half a million people across every community throughout the UK's four nations. Not only does the delicious food and drink we make bring pleasure to people everywhere, every day, but our investment, innovation and ingenuity is a giant engine of the UK economy. We invest billions of pounds a year in our workforce and in improving productivity, and we're critical to driving future growth.
So, we welcomed Jeremy Hunt's support for business in last week's Budget, in particular the incentives for companies to invest in new machinery, technologies and in the transition to green energy, as well as the continued support for investment zones. There was specific support for smaller businesses too, which are a critical part of our ability to ensure a reliable supply of fresh food and drink to all parts of the country.
There are three further things the government should consider to boost our sector.  We're optimistic that the UK will use its flexibility post-Brexit to regulate smartly and to ensure the UK's economy is agile against our competitors. There's a big opportunity for the government now to pass world-leading regulation on plastics and packaging – that incentivises companies to use less and industry to innovate at scale in new packaging materials and their widescale recycling. Done well, we would all see our packaging made up – not of the current government target of 30 per cent recycled materials – but of 90 per cent. But this needs urgent attention. Current government proposals risk a botched, rushed system that could simply force up prices without improving recycling.
Second, food and drink producers are taking extraordinary strides to make our products healthier – so everyone can enjoy their favourite brands in a "better for you" way. But as any cook will know, changing a recipe is complicated – take something out and the dish doesn't work. These new products take years of development by skilled food experts. It's innovation in action and we need to ensure that this vital research qualifies for tax relief.
Third, you don't have to get out to get on in our sector. Our starter jobs lead to lifelong careers. We train our people – young entrants or those mid-career – and create opportunities in everything, from the production line to high-end engineering, distribution and creative skills. But we're struggling with labour shortages that are almost double that of other manufacturing sectors. We want to work with ministers on creative solutions wherever they lie, to ensure our nation's workforce keeps on growing and enriching local communities.
Food and drink, quite literally, powers our nation. It's at the heart of our homes and the heart of our economy. Supporting it will power the recovery in the months and years to come.