Ratings agency Fitch puts Tesco on negative watch as £2bn is wiped off its value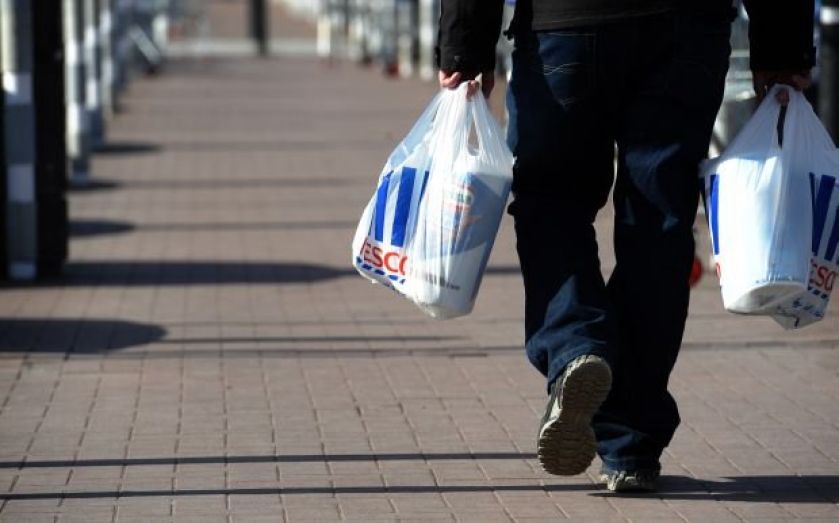 It's been a bad day at the office for new Tesco chief executive Dave Lewis. Not only did shares in the supermarket close down 11.6 per cent, wiping £2bn off the supermarket's value, after it admitted it had "overestimated" its profits by £250m – but now ratings agency Fitch has put it on negative watch, essentially saying it is perilously close to being downgraded.
The supermarket is currently rated "BBB" by Fitch, but the agency said following today's news it was nervous about corporate governance, plus increasing pressure from discounters.
[Tesco has] been subject to management changes at senior and secondary level, which the agency viewed as a potential negative rating factor for the strategic development of the group in light of increasing competitive pressures in the UK food retail market.
Being downgraded would deal a blow to Lewis, who is still finding his feet in a new job, and would cause shareholders to flee. What can save Tesco from such a plight?
Transparency around the group's accounting needs to be restored, leading towards visibility of underlying profitability in the UK operations and the restoration of our confidence in effective corporate governance.
Reading between the lines, that suggests chairman Sir Richard Broadbent's days may be numbered.
Earlier today, shares were beginning to recover from their disastrous morning before HSBC analyst David McCarthy suggested the "possibility of a rescue rights issue should not be ignored". Cue another sharp fall in prices.
But considering shares had already lost 40 per cent of their value this year, today's fall – to an 11-year low – was just par for the course for the supermarket's more stoical investors.